Xbox Game Pass Comes to PC Next Week; Here's What to Expect
Published 09/13/2020, 2:59 AM EDT
---
---
Following the success of the Xbox Game Pass beta on PC, Microsoft will be launching the official version in the coming week. However, there is a tradeoff. The current price of the Game Pass subscription will no longer be applicable. Instead of the £3.99/$4.99 USD monthly fee, users will have to pay £7.99/$9.99 monthly from now on. Although, this will apply after the current billing cycle ends for existing users. The PC version of Game Pass will launch on the 17th of this month.
ADVERTISEMENT
Article continues below this ad
ICYMI: we're going into General Availability next week. wanna take this opportunity to thank everyone who gave us feedback (yes, even the ANGRY ALL CAPS kind) throughout the beta. we couldn't have done it without you guys!!!

details: https://t.co/fz9pjE2dva

— Xbox Game Pass For PC (@XboxGamePassPC) September 9, 2020
ADVERTISEMENT
Article continues below this ad
Further reading: Upcoming PS5 Showcase Announced; What To Expect from Event
The Game Pass (originally for the Xbox consoles) beta on PC contained a little more than 100 games in total, which is around half of the number of available titles on the Game Pass lineup for Xbox One. However, the price was reasonable. The $3.99 monthly subscription fee was half of what it has been for the console version. With the original version coming to PC, the catalog of titles available will be receiving a considerable buff.
ADVERTISEMENT
Article continues below this ad
Times are great for Xbox Game Pass users on PC, but for a price
The catalog can expect further addition of titles when EA Play joins the Game Pass. This will be an exciting alliance as Game Pass Ultimate users on the consoles and Game Pass PC users will be able to access around 60 exciting titles from the house of EA for no additional cost. Furthermore, the Series X Games Showcase event had confirmed that the showcased titles will be available on the Game Pass catalog.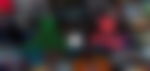 Things are looking pretty exciting on the Xbox front as it plans to bring so many exciting gifts for its fans. In addition to roping in EA Play, Microsoft has already confirmed that they will be expanding the Xbox All Access to 12 countries. This will enable users to get a 24-month free subscription to the Game Pass Ultimate (priced at $24.99/month) when they buy the Xbox Series X or Series S console.
ADVERTISEMENT
Article continues below this ad
The console war has reached its penultimate stage. It is tough to assume who will emerge as the winner- the house of Sony, or the house of Microsoft.