Xbox Marketing Lead Comments on Price and Launch Date
Published 09/03/2020, 6:47 AM EDT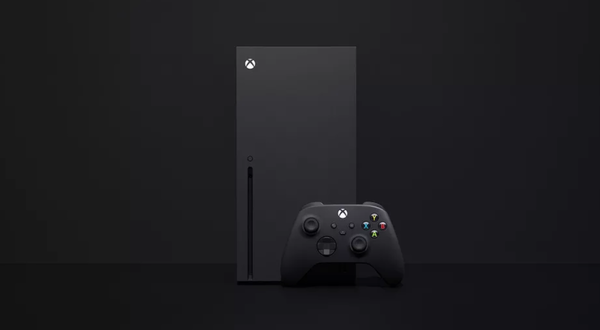 ---
---
The only thing the gaming community wants to know at this point is the price of next-gen consoles. Although there were many leaks and predictions on what could potentially be the price, gamers never had an actual answer. Microsoft Xbox UK marketing lead, Samuel Bateman has shed some light on the topic. Based on what he had to say, the wait for the actual cost isn't over yet.
ADVERTISEMENT
Article continues below this ad
Neither Microsoft nor Sony has revealed any details on the price tag of their consoles. So far, the only thing they've disclosed is the console specifications. On that front, both the Xbox Series X and PS5 are in a toe-to-toe battle. While the Xbox Series X may be better optimized in terms of GPU strength, PS5 can make use of SSD to its near full capacity.
Bateman replied to a fan's query on the delay regarding the launch plans. The marketing lead had a simple answer – he stated that they would let everyone know when they're ready to do so.
ADVERTISEMENT
Article continues below this ad
I understand everyone is excited to know and people want to plan purchases etc. We'll let you all know when we're ready 💚

— Samuel Bateman (@samuelofc) August 31, 2020
ADVERTISEMENT
Article continues below this ad
The reason behind the delay
This is by far the longest timeline for a console launch from both companies. People have been speculating the reasons for this, and the closest answer gamers have received was from Christopher Dring's conversation with VGC.
Christopher claimed that the world pandemic as one of the major reasons for the delay. The year has been harsh and this could have prompted Microsoft to push its flagship title to next year. The same reason can also be used to justify the clash in time. "This is why we're waiting so long to hear about pre-orders and software line-up… companies are waiting until they can be as sure as they can about what they can deliver to consumers," Dring said. "It's a complicated time, and you would typically place a strong bet on PS5 arriving somewhere in the middle of November. But things can change very quickly."
ADVERTISEMENT
Article continues below this ad
Will things take a sharp turn for the Xbox Series X and PS5?
With barely two months left for the launch, things should be heating up for both parties. The community won't rest till they've figured out what they would be paying for such hyped up products. On the other hand, Microsoft and Sony seem to be in a mid-way crisis as they try to sort out their strategies. Given the time constraints, the companies should most likely announce the price and other details in the upcoming days.