Xbox One Battletoads Is a Top-50 on Metacritic Despite Mixed Reviews
Published 08/27/2020, 9:24 AM EDT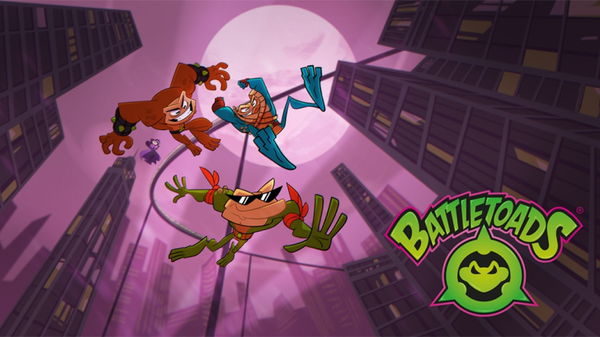 ---
---
Battletoads is the sequel to one of NES's best games ever. When it released on Xbox One and PC recently, the game was a major let down. Reviewers have criticized the game for being lazy, obnoxious, and unfit for 2020. People have even mistaken that the game must be bugged because it felt so inane. Nonetheless, Battletoads seems to have nothing compared to its predecessors.
ADVERTISEMENT
Article continues below this ad
Few have even compared the game to a Netflix series;
4 and a half hours into this game and I fucking hate it. I have to complete it… but god… should have just been a netflix animated series. Battletoads 2020 sucks balls. https://t.co/y7OsaYfmz4

— 4k Strawberry With Eyes (@madlittlepixel) August 20, 2020
ADVERTISEMENT
Article continues below this ad
But the disappointment is most common in all reviews;
Watched some of the Battletoads cut-scenes on YouTube, it's very american cartoon, which is to say it's aggressively self aware, over written and ironic, I'm not gonna pretend to be a hardcore fan or anything but it kinda sucks that they went this way.

— Patch (@SoulPatchanBuff) August 21, 2020
The biggest aid to this disappointment is that the game was an Xbox Game Pass release. Most people believe anybody will play a game if they pay a subscription. It is like watching low rated movies on Netflix, which you would never buy tickets for otherwise. Of course, the nostalgic element did hit some. They chose to oppose the general hatred this game was getting,
I'm really digging #Battletoads so far! I really don't know why people are hating on it so much aside from

Angry old man don't like change MAH CHILDHOOD

It's 2020 and we have a new Battletoads game. Deal with it. Or just keep scrolling. 🐸 pic.twitter.com/B7UT5Cmtl8

— GtoTheNextLevel – Back from Hiatus! (@GtoTheNextLevel) August 21, 2020
It seems like the mixed publicity has done the game some good. Battletoad is now in the top 50 Xbox One games of 2020 on Metacritic. That is not so bad for a game people are complaining has lost all its previous charm. We also have to take into account the fact that this game has released after 26 years. A tweet very accurately summed up this huge reboot gap;
Battletoads 2020 is the retro reboot for the Big Mouth Generation

— Mr. Feel, Weeaboomer (@mrfeelswildride) August 20, 2020
The Dark Queen's gets an updated design. Honestly, it was quite a view to watch the character in dynamic motion;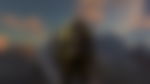 Battletoads in its time was one of the most advanced gaming builds. The biggest disappointment comes in from those who expected more out of the gameplay. Also, the graphics feel like the 20s minigames on Windows XP. The combat is not very demanding or skill-based. The content has limitations as many would point out. There are only 4 different types of enemies. The game also ends very fast, which for most will seem like a disappointment.
ADVERTISEMENT
Article continues below this ad
26 years later this fan-favorite might take you by surprise, but the emotion depends on the receiving end.
Huh. Played a few levels of the new Battletoads and…it's pretty good?

Huh.

— Matt McMuscles (@MattMcMuscles) August 20, 2020
ADVERTISEMENT
Article continues below this ad
The game is also available on Steam.
Trending Stories