Essentially Sports
People cannot stop talking about the next-gen consoles coming this 'Holiday 2020'. While both companies remain mostly silent, the leaks are everywhere. First, there was a leak on a Chinese website. The leaked pictures showed removable plates from the new PS5 design.
Next was a leak on Twitter. A user confirmed he had received an original next-gen Xbox controller from a site called 'Offer Up'. The controller was white and not the regular black. Furthermore, from the packaging, it was confirmed that Project Lockhart was actually a reality. Xbox is going to release a cheaper version of the Series X.
Now, we have new leaks confirming the release date for Xbox. Another individual got hold of an unreleased controller and posted the video on YouTube. He elaborately unboxes it and even compares it with other controllers.
The leak was posted to ResetEra in the site's gaming forum by a user named Jawmuncher. The picture showed the owner's online registered warranty page. Have a look;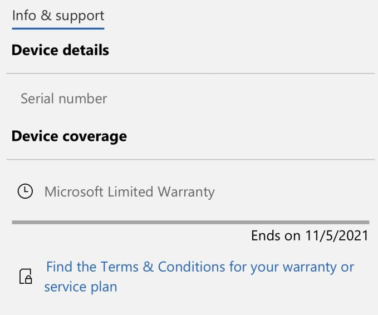 It clearly states that the warranty ends on the 5th of November, 2021. Hence, through this, the release date can be worked out. Microsoft Limited Warranty covers up to 1 year from product purchase. This sets the release date on the 6th of November 2020.
Read more- Halo Infinite: Xbox Head Opens Up On Delay
Tom Warren from the Verge posted on Twitter recently what seems to coincide with the previous leak.
Xbox Series X may launch on November 6th. A tipster tells me boxes of the new controllers have a do not open date of November 6th on them. These controllers leaked earlier this week https://t.co/oyhlbg2SKo pic.twitter.com/dq096shN7L

— Tom Warren (@tomwarren) August 11, 2020
This packaging is believed to be of controller boxes and they have a 'do not open' before November 6th sign. Also, it cannot be mere coincidence that both the pictures leak the same date.
What does Xbox have to say?
In a blog post on August 11th, the Xbox Series X release was confirmed for November while Halo: Infinite was delayed. But the dates for either are not yet released. Furthermore, if the leaks are to be believed, November 5th or 6th sounds legible. Also, a point to be considered is that accessories might be released prior to the actual console itself. Rest assured, this Christmas, you know what to gift yourself.