Xbox Series X: Reports Shed New Light on Fable and Avowed
Published 07/28/2020, 11:15 AM EDT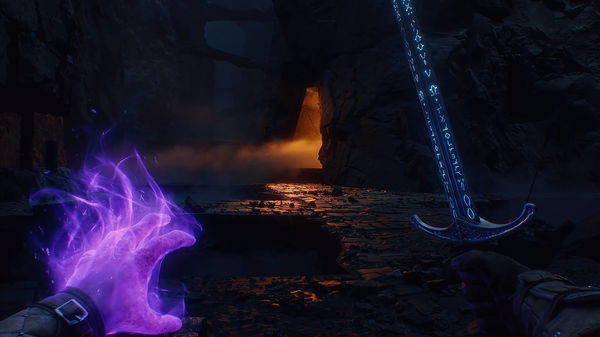 ---
---
The games announced at the Xbox Game Showcase have been in debate since they were revealed. A lot of the fans criticized the big reveal of Halo: Infinite for being lowly in terms of graphics. The fans were dissatisfied with a lot of games announced for the Xbox Series X, but there were some announcements that showed great promise. Avowed by Obsidian Entertainment and Fable by Playground Games are the games to be precise.
ADVERTISEMENT
Article continues below this ad
Avowed by Obsidian Entertainment
ADVERTISEMENT
Article continues below this ad
Lets' talk about Avowed first. This game from Obsidian is still under development and will not be released before 2022-23. Also, It is being developed for the past 2 years now. So we are quite possibly looking at a AAA title coming our way. This is great news for Xbox and PC fans. If you saw the preview, it reminds you of one game in particular; Skyrim. And that is correct because according to this new info, the game is going to be bigger than Skyrim. Take a look at this tweet from Joe_Sinster.
Now you may question this guy's credibility but his claims were verified by a credible insider who goes by the name Klobrille.
From everything I know, he is legit.

— Klobrille (@klobrille) July 26, 2020
It is still very much possible that this info is not genuine and there can be a lot of changes along the way. But given Klobrille's track record, we can trust this. Still, you can definitely keep your suspicions. From what the document says, the game is set to be 'denser' and  'more contrasted' than Skyrim. The game will be set in 'The Living Lands Of Eora' with Gods having a say in the game (interesting). The way the game is described here makes it look like a great AAA title but also makes it too good to be true. Hopefully, we will get a major chunk of this if not everything in the actual game.
Fable by Playground Games for Xbox Series X
Next is Fable, the game being developed by Playground Games. The studio has developed the Forza Horizon and has managed to deliver some amazing content over the years. Developing a game like Fable is going to be a completely different experience for them. In an interview with The Guardian, Xbox Studios Head Matt Booty said "I just look at what Playground has done with the Horizon series – that attention to detail, the ability to represent these naturalistic landscapes. They also have a real passion for the IP and a unique point of view on what's core to Fable. Everything I've seen as the game progresses tells me this is going to be a very high-quality release."
ADVERTISEMENT
Article continues below this ad
This looks very promising. Xbox fans have yearned for some high-quality AAA titles other than Halo and look like they are finally getting their wish. When asked about the rumors stating the game will be a sequel to Fable 3, Booty said: "With any kind of franchise like that, where you've had existing versions, there's always that balance between what you're going to bring forward, what still stands up, and what you want to add that's new,". "It's like the challenge of making a new Star Wars movie – there's stuff that everyone wants you to bring along, but then you've got a responsibility to take that to new places and I trust Playground has a good vision for that."
So there you have it. If you take into consideration games like The Medium that brings a different kind of gameplay experience, the Showcase actually had a lot of promising stuff. These games still have a long way to go and will hopefully turn out to be as great as expected
ADVERTISEMENT
Article continues below this ad
Sources: Xbox Youtube Joe_Sinister Twitter The Guardian Klobrille Twitter
Trending Stories