Xbox Series X: The Medium Reveals New Gameplay Footage
Published 07/26/2020, 4:07 PM EDT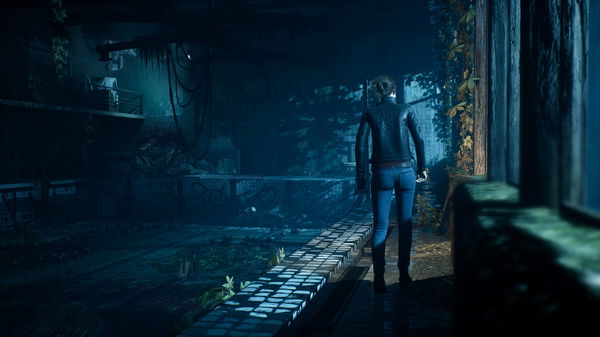 The Xbox Showcase had mixed reactions from the fans. The Halo Infinite trailer failed to make an impact and fans were not happy. A lot of them were also not satisfied with the other upcoming titles. Although, there were a couple of games that looked extremely intriguing and could bring something new to the table. The Medium, a timed Xbox Series X exclusive, was one of them.
ADVERTISEMENT
Article continues below this ad
The Medium is a psychological-horror game developed by the Bloober team. If you missed out on the trailer, take a look at it below:
ADVERTISEMENT
Article continues below this ad
Your initial thought might be that this looks like any other game in the horror genre. But if you notice in the trailer, they mentioned something called the 'dual reality' mode. It was not very clear as to how it will actually pan out in the game. But now, we have a new gameplay trailer that shows us exactly how Dual Reality will work.
Take a look at it below:
The game follows the story of Marianne, who has certain psychic abilities that allow her to look into the spirit world. The game's description reads,
'Use your psychic abilities to solve puzzles spanning both worlds, uncover deeply disturbing secrets, and survive encounters with The Maw – a monster born from an unspeakable tragedy'.
Dual Reality gameplay for Xbox Series X and PC
The gameplay shows us footage from a sequence where Marianne is investigating a certain room. There are times in the game where you can use your psychic abilities to look for clues hidden from normal vision. It is like a split-screen setting where the character is in the Spirit world and the physical world at the same time.
ADVERTISEMENT
Article continues below this ad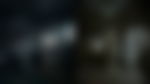 Marianne can also use an ability called 'Out of Body', to explore areas that are only accessible in the spirit world. Your actions in both the worlds look linear but have different effects in different environments. We have seen a lot of games in the horror genre but this one brings an entirely new concept to the table.
The visuals of the game are hauntingly beautiful, which is what you would expect from a horror game. The background score is developed by Akira Yamaoka, the composer of the famous Silent Hill franchise. He is accompanied by Arkadiusz Reikowski, who has also worked on horror games like Blair Witch and Layers of Fear. The game promises to scare the living daylights out of you just through its eerie background score.
ADVERTISEMENT
Article continues below this ad
The Medium is a timed Xbox exclusive and will release for PC too. The Bloober Team will reveal plans for its PlayStation 5 launch later, but it'll be at least 6 months before that happens, if not more. For now, it looks like we have a great horror game headed our way and we can't wait to see how it turns out.
Sources: themediumgame.com  Bloober Team Youtube