Xbox Series X v PS5: Indie Studio Heaps Praise on Microsoft's Next-Gen Console
Published 05/21/2020, 4:50 PM EDT
By

The debate surrounding the two giants in gaming-consoles, PlayStation and Xbox, always rages on. When it's a new generation console year, you can expect the debate to intensify. This year, we're getting PlayStation 5 and Xbox Series X towards the end of the year.
ADVERTISEMENT
Article continues below this ad
We've had far more news and updates from the Xbox camp than the Sony one, but their recent reveal showcase invoked disappointment in the community. However, an indie-games studio, Neon Giants, has revealed what makes Xbox Series X special.
About a couple of weeks ago, Microsoft revealed gameplays of some third-party games coming to Xbox Series X. The consensus surrounding the showcase event was one of disappointment. Many felt somewhat duped, given how the event was promoted and what actually transpired. This was especially true of the Assassin's Creed Valhalla reveal, which featured little to no gameplay.
ADVERTISEMENT
Article continues below this ad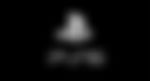 "Blazing fast"– Neon Giants on Xbox Series X
There were a few gems in the event, though. One of them was The Ascent, a solo/co-op action RPG, developed by Neon Giants. The studio is "a small team of experienced games industry veterans with a heritage in some of the world's biggest action game franchises."
But their credibility and acumen aside, we were certainly intrigued with the gameplay reveal of The Ascent, which will be set in a cyberpunk setting. The developers had some glowing words for Xbox Series X.
"The Xbox Series X leap is huge. We're doing, of course, 4K 60 FPS in The Ascent, which is blazingly fast. The hard drive read speed and stuff like that; there are so many things. Faster load speeds; it just comes out, magically. You just click, and there you go, it loads way faster," said Tor Frick of Neon Giants.
"It's easier and easier to actually use all that power and to spend more time on the creative bits because ideally, you just want everything to work, to realize your creations. An 11-person indie studio could not have done what we are doing 20 years ago."
ADVERTISEMENT
Article continues below this ad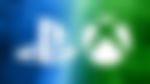 Remember, this is coming from a highly experienced developer who has worked on various generations of machines over the years.
ADVERTISEMENT
Article continues below this ad
While we know all about the hardware specifications of Xbox Series X, there are still a few things we don't about PS5. On paper, though, it looks like Sony's console may lack the CPU and GPU power that Xbox Series X has.
While that would certainly be a win for Microsoft, power is hardly everything when it comes to gaming consoles.