Xbox Studio Rare Is Back With Battletoads After 26 Years
Published 08/02/2020, 5:43 PM EDT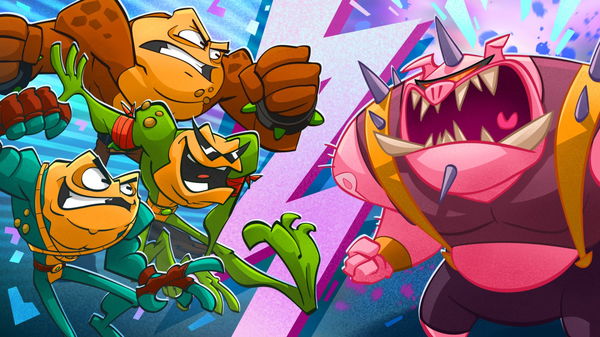 ---
---
Okay, now a lot of you folks might not know of this game, but Battletoads, from the British Xbox game studio Rare, used to be a pretty big deal back in the '90s. Battletoads was a beat 'em up video game franchise that began in 1991 with the first game with the same name. The franchise saw its last title back in 1994, and now, after 26 years, Rare has announced the revival of the franchise. They have revealed the release date for the game too, on Rare's Twitter handle.
ADVERTISEMENT
Article continues below this ad
ADVERTISEMENT
Article continues below this ad
The game has evolved from its beat 'em up genre and included many different styles of gameplay, as is evident from the trailer. For the newcomers to the block, let us discover what this is all about.
Further reading: Xbox Series X: New Controller Details Reportedly Unveiled
The blockbuster Battletoads gets back in the game this August after 26 years, this time on Xbox and PC
ADVERTISEMENT
Article continues below this ad
Battletoads, as we said had become a pretty popular and successful game franchise back in the '90s. The current installment in the series will inevitably remind you of the early Cartoon Network shows. And the devs, in fact, made the game as an answer to the famous franchise Teenage Mutant Ninja Turtles. Although the premise is different, Battletoads features anthropomorphic toads who excel at combat, much like TMNT.
The current installment, set to release on the 20th of August, will feature high-res hand-drawn 2.5D graphics. It will see the combination of multiple genres of gameplay: arcade, racing, and of course, the classic beat 'em up. Moreover, Rare has announced that this game will be available on the Xbox Game Pass.
The trailers, both the recent one and the one showcased at the E3 2019, promise to keep the essence of the earlier titles intact while bringing lots new to the table. Turns out the long wait has proven itself fruitful as some classic amphibian action comes back to gaming. Get ready to fight the Dark Queen once more this 20th!
ADVERTISEMENT
Article continues below this ad
Source: Twitter.com/RareLtd