Xbox Might Produce Series X Mini Fridges in 2021
Published 04/02/2021, 1:15 AM EDT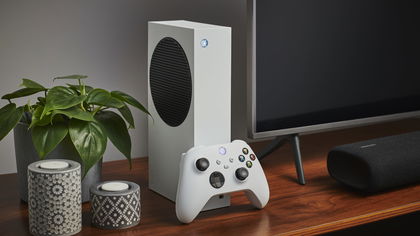 ---
---
Owing to the Coronavirus pandemic, both Sony and Microsoft have struggled to fulfill the enormous demand for the PS5 and the Xbox Series X/S, respectively. The consoles will be in short supply in the first half of this year, but the manufacturers have promised to produce vast quantities soon.
ADVERTISEMENT
Article continues below this ad
Amidst all the chaos, Xbox has now announced that it might start the production of Xbox Series X mini fridges in 2021. The announcement came soon after Twitter Marketing organized a #BestOfTweets competition.
Fans need to choose between Xbox Series X mini fridges and Lime Skittles
ADVERTISEMENT
Article continues below this ad
Based on voting worldwide, Skittles and Xbox are currently competing in a Twitter poll to become the first-ever #BestOfTweets Brand Bracket champion.
While Skittles is a popular brand of fruit-flavored candy, Xbox is one of the biggest gaming console producers in the world. Naturally, fans of both the ventures have heavily taken part in the poll, and the race is as close as it gets.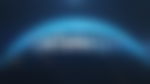 To convince a majority of people to vote for them, Xbox and Skittles have made lucrative announcements.
Aaron Greenberg, in a recent tweet, hinted at the production of mini fridges in 2021.
The rumors around Series X mini fridges had been floating around for a long time. As a result, the official announcement from the Games Marketing head at Microsoft took the fans into a state of frenzy.
On the flip side, Skittles has promised to bring back the Lime Skittles if it becomes the Brand Bracket champion.
Alongside orange, grape, lemon, and strawberry, lime was one of the original Skittles flavors. However, the company changed lime to green apple in 2013. In 2017 and 2018, a 'Long Lost Lime' variation of the candy was released for a limited time. Ever since, millions of consumers have been eagerly waiting for the permanent return of Lime Skittles.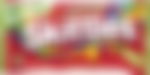 As of now, Xbox has a marginal lead over Skittles in Twitter Marketing's poll. The former has currently bagged over 52% of the votes, and will most probably emerge victorious.
What to expect from the Series X mini fridge
ADVERTISEMENT
Article continues below this ad
Several celebrities like The Rock, iJustine, and Jenna Ezarik, among others, had earlier received Xbox Series X mini fridges, thanks to a collaboration between Microsoft and ZOA. Unfortunately, these fridges were not up for sale.
The ZAO/Xbox mini fridges offered great utility and impressed gamers around the world. Now that the console giant is looking forward to produce larger quantities of Series X fridges in 2021, it is safe to assume that they will resemble the ones that were sent to the aforementioned entities.
ADVERTISEMENT
Article continues below this ad