xQc Reacts as Fans Claim Alex Botez Accidentally Went Live 'On Purpose'
Published 03/14/2021, 12:09 PM EDT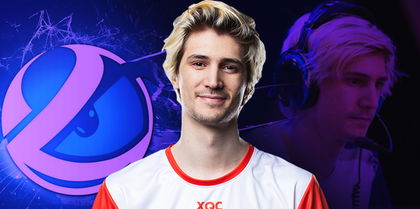 ---
---
Live streaming on the internet is not an easy task, and the Live Stream Fails subreddit thrives on this fact. However, while some slip-ups are purely unintentional, fans often accuse streamers of intentionally making errors. They feel that streamers act unaware to get attention and become viral. However, Félix "xQc" Lengyel knows exactly when streamers slip-up or are chasing clout.
ADVERTISEMENT
Article continues below this ad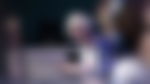 Alexandra Botez, the popular Chess streamer on Twitch, recently made a meme of herself. The PogChamps 3 caster accidentally went live on her channel while she was recording thumbnails. Alex stared at the screen and made hilarious faces as her fans watched her live.
ADVERTISEMENT
Article continues below this ad
It took Botez about 13 seconds to realize she had hit live instead of record. "F***," exclaimed the streamer as she realized she had probably made it to the top of Live Stream Fails for the upcoming week.
xQc explains how Botez went live accidentally
The French-Canadian streamer came across various accusations that Alex went live on purpose. These mentioned that she acted unaware, as it was some sort of ploy to earn clout. However, xQc felt that is it perfectly possible to go live on Twitch by mistake.
Those accusing Botez state that going live on Twitch is extremely complicated, and accidental broadcasts are almost impossible. As a veteran streamer himself, xQc feels this is a blatant lie. Someone who has been using OBS for years would know the software in and out.
"On OBS studio, the difference between 'go live' and 'record' is like there pixels difference."
This is precisely what would have happened in the case of Alexandra Botez as well, who must have been recording herself to take frames for thumbnails and ended up going live instead.
Félix recalls not going live even after pressing the button
ADVERTISEMENT
Article continues below this ad
xQc also described how even the opposite happens a lot of times. He went on to explain how he had thought he'd gone live multiple times and went on talking for a few minutes before realizing he had pressed record instead.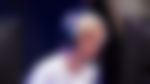 "I don't think you have any idea how many times I've 'gone live' and talked to 'chat' for f****ing four minutes not being live ever."

ADVERTISEMENT
Article continues below this ad
Countless times, xQc has gathered all his excitement and enthusiasm for his stream intros. And instead has stared at a blank chat, wondering why his viewers weren't engaging. Therefore, as someone on the receiving end, xQc knows perfectly well how Alex accidentally went live and thus came to her defense.