xQc Returns to GTA V RP Server NoPixel
Published 02/26/2021, 5:41 AM EST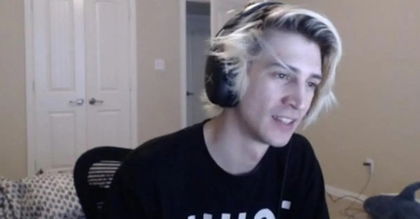 ---
---
Felix 'xQc' Lengyel is one of the most known faces in the streaming circuit. The Twitch content creator manages to stay in the limelight a little too often, sometimes for all the wrong reasons. It would not be an exaggeration to say that this former Overwatch pro is Twitch's poster boy for controversies. However, he is also famous as a successful content creator and for supporting his fellow streamers.
ADVERTISEMENT
Article continues below this ad
Recently, xQc made it to the headlines when admins of the GTA V Roleplay server, "NoPixel 3.0", banned him. NoPixel 3.0 is a hugely popular GTA V RP-server. It involves some of the biggest names from the world of streaming, including Shroud, Summit1g, and many others.
The involvement of xQc in the NoPixel 3.0 server received a mixed bag of responses from the community. However, his presence on the server had produced many great moments for viewers, and his fan base provided other players on the server a publicity boost.
ADVERTISEMENT
Article continues below this ad
On the brighter side of things, xQc recently revealed that the NoPixel admins have, in fact, removed his ban and he has already returned to raising hell on the server.
Further reading: "The Day Valorant Gives Me a Tbag Spray is the Day My Full Potential is Unlocked": Sentinels' Dapr on Twitter
"X is not banned, he just needed a talking to": NoPixel 3.0 admin on xQc
xQc was involved in multiple incidents that prompted admins to intervene. These include his recent shenanigans on the server where he jeopardized a race by running over the competitors. Furthermore, the recent metagaming accusations that he directed at fellow streamer Summit1g also caught the admins' eye.
ADVERTISEMENT
Article continues below this ad
A NoPixel admin recently made it very clear on Stream that the admins had not banned him from the server. He said that an admin tried to reach out to him on these aforementioned matters. However, apparently, he ignored the message. As a result, the admins decided to ban him until he read the message.
The streamer returned to the No Pixel 3.0 server on the 24th of this month, following a two-day ban. It goes without saying that his fans were eagerly waiting for his return. Given his track record, fans began to think they would not get to see any RP content on his streams for a while now. The two-day ban came really as a delightful surprise.
ADVERTISEMENT
Article continues below this ad
Currently, you can catch him streaming amazing RP content from NoPixel on his Twitch channel.