xQc Sees a Cardboard Cutout Every Time He Sees Pokimane
Published 02/21/2021, 12:09 PM EST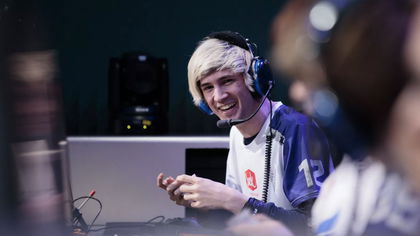 ---
---
Twitch is currently hosting the Pogchamp 3 chess championship. A lot of popular streamers, along with GM Hikaru, are taking part in the event. However, the highlight of the event has to be two of the biggest Twitch streamers: xQc and Pokimane. The duo had been the face of the event in the weeks building up to it.
ADVERTISEMENT
Article continues below this ad
A conversation between the two during the event left a lot of people in splits. xQc was talking about how he feels every time he looks at Poki streaming. His description of Poki's facecam was absolutely hilarious.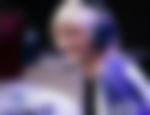 ADVERTISEMENT
Article continues below this ad
According to xQc, Pokimane looks like all those thumbnails or cardboard cutouts. He feels it is because of her still stance and how she hardly moves in her facecam.
"For some reason, every time I see Pokimane, I feel like I'm looking at either a cardboard cutout, right? Or like a video thumbnail or a GIF."
ALSO READ: WATCH: xQc's PC Building Effort Goes in Vain
Pokimane trolls xQc for his comments on her facecam
Naturally, the first reaction Pokimane had to xQc's comment was exploding into laughter. However, when she managed to pull herself together, she came up with a snarky comeback.
"Maybe it's cause you've seen me on a lot of thumbnails or cardboard cutouts."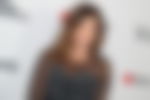 This certainly makes xQc sound creepy, and Pokimane got one over the French-Canadian streamer. He had to clarify that was not the situation to preserve his image in front of thousands of fans. He did seem a bit awkward after Poki's reply, but he bounced back after he had a moment to himself.
ADVERTISEMENT
Article continues below this ad
Pokimane's rationale behind xQc's comments was that he spends a lot of time with his fellow streamer, Greek. xQc seemed to agree with Poki's observation as they both ended up laughing about the chat.
It seems that the duo is over their OTV Rust server spat, which was probably the reason why Poki had quit the reboot. However, it is amazing to see the duo back to being friends as their fans love all the content they have provided during the ongoing Pogchamps 3 event.
ADVERTISEMENT
Article continues below this ad