xQc Successfully Claps Back at Twitch Star Felicia Day Into Deleting Her Tweets After She Claimed to Have Seen Questionable Content in the Platform
Published 09/07/2021, 10:28 AM EDT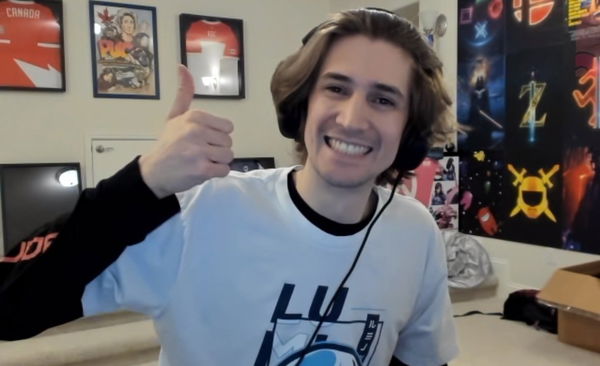 ---
---
Recently, a lot of streamers left the streaming platform of Twitch to join rivals YouTube Gaming, causing a major shakeup in the industry. The streamers that switched places include the hilarious TimTheTatman and DrLupo as well. Many believe that the platform is headed towards a downward spiral. However, the website's most celebrated streamer in xQc still continues to put Twitch on its back through thick and thin.
ADVERTISEMENT
Article continues below this ad
A popular Twitch creator recently made some allegations about some questionable content streaming on the Amazon-owned platform. However, the Canadian streamer clap back at her by asking her to showcase proof, which caused her to retract the statements made on Twitter.
ADVERTISEMENT
Article continues below this ad
xQc goes after Twitch content creator for her statements about the platform
Twitch star and actress Felicia Day recently posted some comments about the state of the platform through Twitter. In her now deleted tweets, she claims that she checked out some of the biggest Twitch channels through the recommended column. She stated that she heard male creators using a lot of profanity against women. Plus, she also mentioned that the platform is promoting massive creators, who don't create advertizer-friendly content. Other than that, she also claimed that the website promotes the wrong creators.
Following her tweets becoming quite popular, xQc replied to her by refuting all her comments. In his tweets, he asked for evidence that proves that she saw such content from the popular creators of the website. He also asked her to delete the tweets if she couldn't provide her audience with some proof to back her up.
Felicia Day tracks back on her statements
ADVERTISEMENT
Article continues below this ad
Day later replied to xQc by stating she wasn't talking about him, even though he falls under the category of popular Twitch streamers. However, xQc continued to ask for proof of this matter from her as he wanted to bring these creators to the limelight. Eventually, Day retracted her comments about such Twitch creators by deleting the tweets and not providing any receipts to prove her point.
Oh thanks! I was just wondering if you had the receipts so we could hold the people accountable for their actions.

— xQc (@xQc) September 4, 2021
ADVERTISEMENT
Article continues below this ad
In the end, it seems like xQc continues to fight for the reputation of popular Twitch content creators. However, it's very true that viewers can find such content with some creators, and platforms like Twitch and YouTube need to do better to stop them from becoming popular.
WATCH THIS STORY: Most Controversial Streamers
Trending Stories