Xqc Supports C9 Ziqo as He Demands Video Evidence From Twitch
Published 01/25/2021, 2:35 PM EST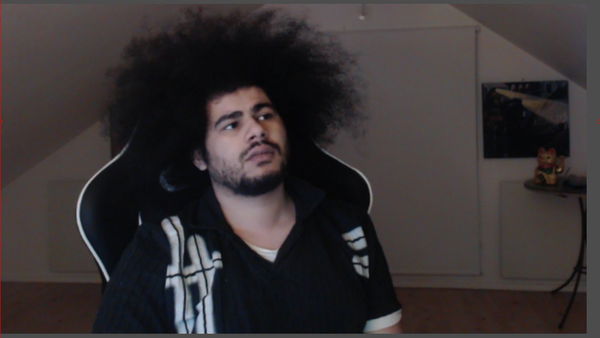 ---
---
Twitch has brought down the suspend-hammer yet again, and this time the victim is long-time streamer Ziqo. The content creator from the house of Cloud 9 has been in the streaming industry for almost a decade now and has never received a suspension or ban from any platform for any reason whatsoever.
ADVERTISEMENT
Article continues below this ad
This comes as really shocking news since Ziqo has been a part of the Twitch partner family since 2011/12. He has not been flagged once, and neither do fellow streamers consider him to be toxic or hot-headed.
According to the platform, the C9 streamer uttered "hateful slurs" that violate the community guidelines of the platform. Ziqo's account manager informed him of this, along with the procedure of how he could appeal to Twitch about this. However, Twitch has yet again followed the pattern of not disclosing any evidence, like clips, or VODs, whatsoever.
ADVERTISEMENT
Article continues below this ad
Recently, Xqc posted a tweet showing solidarity for his fellow streamer, demanding that Twitch provide evidence and context.
Further reading: Call of Duty League 2021: OpTic Chicago vs LA Thieves Preseason Game Promises a Thrilling Season
C9 Ziqo made a video explaining his predicament at the hands of Twitch
The popular streamer from one of the greatest eSports organizations recently posted a video on his YouTube channel explaining how it went down and his reaction to the same. The allegations Twitch brought against Ziqo are quite dire, especially for a streamer as clean as him. However, what is strange is that Twitch has not yet provided any clip or video proving the allegations.
Ziqo himself cannot remember uttering anything that can be considered hateful or that can be considered a slur. Providing evidence or context will help him as well as other streamers learn from it and avoid making the same mistake.
ADVERTISEMENT
Article continues below this ad
Noticeable here is the fact that Twitch did provide video evidence when it issued a ban to the popular streamer Xqc. Ziqo himself has been trying to pinpoint what has caused his suspension. Recently, he tweeted about one such assumption.
Right now I believe I got suspended because @TwitchSupport misheard my f*ck it (in clip below) for a homophobic slur. Similar to Forsen. So I made another appeal, again this is only speculation since Twitch never showed me the flagged content. https://t.co/dCPugcarMW

— C9 Ziqo (@Ziqoftw) January 25, 2021
ADVERTISEMENT
Article continues below this ad
Fans have been shocked at this recent news about Ziqo. Although they have been speaking out about how his suspension is unfair, what they demand the most is for Twitch to show transparency regarding this issue.