xQc Takes Lessons on How to Speedrun in Minecraft From the New World Record Holder
Published 03/17/2021, 1:04 PM EDT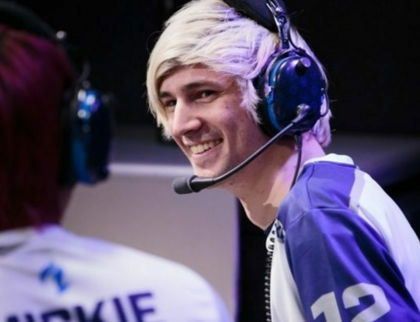 ---
---
Forsen and French-Canadian Twitch streamer Félix "xQc" Lengyel have recently been in a Minecraft speed-run battle. The two are trying to best each other in the classic survival game and record the fastest time taken to beat the Ender Dragon. Currently, xQc has the lead over Forsen with a time of 25 minutes and 37 seconds.
ADVERTISEMENT
Article continues below this ad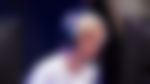 While both the streamers have posted impressive sub-30-minute records, they are still far away from the world record. At the time Félix achieved his personal best time, the Minecraft speedrun world record stood at 14 minutes and 56 seconds. However, with the 1.16.1 update, another player has set a new world record.
ADVERTISEMENT
Article continues below this ad
xQc reacts to the 11.53 minute Minecraft speedrun world record
xQc uploaded a video on his YouTube channel reacting to the latest Minecraft speedrun world record. The player playing on the 1.16.1 version with a random speed, posted a record time of 11.53 minutes. Beating the previous record by just over 3 minutes, fe666, the new record holder, has gained a lot of attention.
Naturally, if Félix wants to continue staying on top of Forsen, he could learn a thing or two from the new record holder. Some might argue that fe666 got extremely lucky with his speed; however, Félix has also seen similar luck with his seeds.
One thing that bugged xQc the most was how fe666 was pausing the game to get time to think and plan. However, that was all part of the latter's strategy.
ADVERTISEMENT
Article continues below this ad
The thing that most impressed xQc about the speedrunner's gameplay was his strategy in the nether. The way he traded god for items with the Piglins blew the Twitch streamer's mind. There was a brief moment when the speedrunner forgot his flint and stone, which left Félix in splits after seeing fe666 panic.
xQc felt that the speedrunner could definitely improve on his time a bit more. There were a few things, such as the purging in the end, that the streamer felt he did a lot quicker in his speedruns. This definitely means there is a possibility of another world record sometime soon. If xQc keeps up the grind, he might end up with the next world record in his pocket.
ADVERTISEMENT
Article continues below this ad
ALSO READ: xQc Wants His Own Interview Following Meghan Markle and Prince Harry's Conversation with Oprah