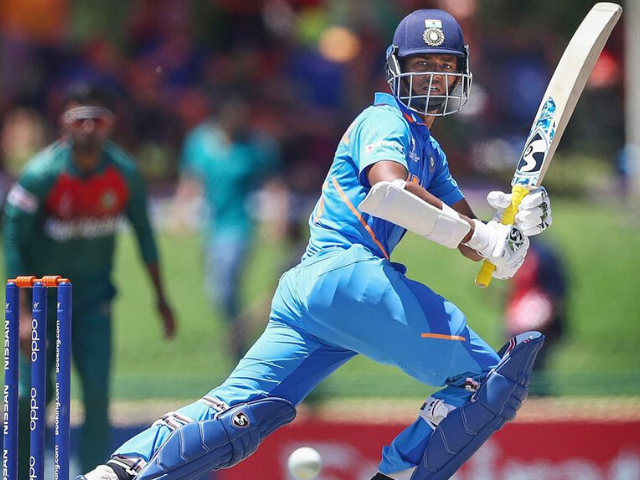 The U-19 World Cup did not pan out to be exactly how Indian cricket fans wanted it to be. However, Yashasvi Jaiswal was of the opinion that he did not an ounce of regret when recollecting the finals.
The U-19 Indian Cricket Team was defeated by three wickets by the Bangladesh U-19 Cricket Team in the finals of the U-19 World Cup. The entire match was extremely competitive with both teams showcasing an array of talent and temperament. The one player who stood out during this event is the 18-year old Yashasvi Jaiswal.
Player of the Series award
The upcoming cricket player ensured his name echoed through the history of cricket and record books by constantly proving himself on the field. His efforts were deemed fruitful when he was awarded the Player of the Series award following the finals against Bangladesh. The right-hander achieved a sweeping top-score of 400 runs during the tournament. On the other hand, the only time he could not reach the half-century mark was when the Indian team was playing against the Japanese Team with only 42 runs to chase.
His scores for this tournament were: 88, 105,62, 57, 29, 59.
Read: BCCI Commentator Sparks Outrage on Social Media
Now, the Player of the Series award is one that most players of most sporting events cherish it for a lifetime, but unfortunately, the trophy of Yashasvi Jaiswal was broken into two upon his return from South Africa. Any player would be upset with this occurrence but on the contrary, the 18-year old did not let this incident bring down his spirits. In fact, he could not even recollect how and when the trophy broke. His coach, Jwala Singh, said "This isn't the first time! He cares more about runs and doesn't fuss too much about trophies."
He could not recollect how the trophy got damaged. However, he did give his views about his dismissal during the finals. According to him, the prime reason was that he misjudged the delivery and his selection of shot was faulty.
Yashasvi Jaiswal opens up about his dismissal
"I played a bad shot, it wasn't needed at that time", said Yashasvi Jaiswal. He said that the ball was delivered at a speed which he wasn't expecting. He based his judgement on the previous slow delivery.
Additionally, the 18-year old player revealed that right before the finals who received a phone call from Wasim Jeffer. The veteran had advised him to take a break in the middle and appreciate his excellent performance. Finally, Jaiswal said that even though the World Cup Trophy was not bagged by the Boys in Blue, it is definitely "not the end of the world".
Related: Wonder what happened to my son: Ravi Bishnoi's father disappointed after India U19 player punished by ICC