Yasir Shah : Come late, come good.
Published 07/19/2016, 3:14 PM EDT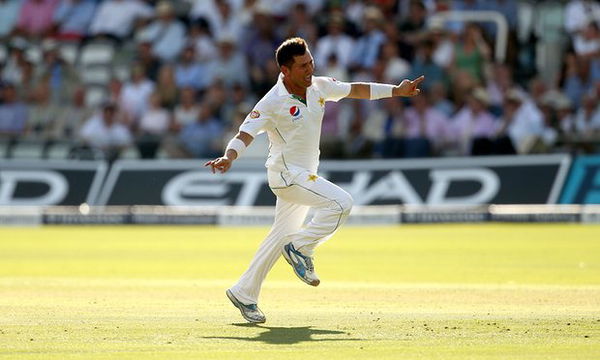 ---
---
Pakistan's leg break beauty Yasir Shah has been breaking quite a few records of late. The man may just be 13 tests old, but his recent performances have brought the world to an applause.
ADVERTISEMENT
Article continues below this ad
In his short career, Shah has already claimed 86 test scalps at an average of 24.17 including five 5-wicket hauls and a 10-wicket Lord's test concluded on Sunday.
Not many bowlers in modern day cricket make a debut at the age of 28. But since his debut, where he claimed 7 wickets, Shah has been repeatedly compared with the spinning legend Shane Warne, who himself weighs a lot upon him.
ADVERTISEMENT
Article continues below this ad
Although he made it late to the international circuit, he has had a successful domestic career to ponder upon. He has played for numerous teams in the Pakistani first-class domestic cricket circuit, including the Khyber Pakhtunkhwa cricket team, Pakistan A cricket team, Abbottabad Rhinos, Pakistan Customs cricket team, and Sui Northern Gas Pipelines Limited.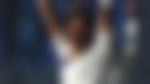 Yasir has featured in ICC's top ten test bowlers ranking for quite some time now. But, after his match-winning effort against England in the 1st match of Investec Series, he has climbed to the top of the rankings and now sits at the top as the number one test bowler of the world.
Interestingly, he has replaced counter part England quick James Anderson from the No. 1 spot. Yasir leaped to the no. 1 spot leaving India spinner Ravichandran Ashwin and England's fast bowling pair of James Anderson and Stuart Broad behind after his achievement earned him 32 points. He is the first leg-spinner since Shane Warne in 2005 to be ranked No. 1, and the first Pakistan bowler since Mushtaq Ahmed in December 1996.
Yasir won the player of the match award in his first Test outside Asia and now leads Ashwin by seven points and Anderson by 10 points. He claims an even stronger case to take over others in the near future as he is still in the qualification period. A bowler qualifies for a full rating after he has taken 100 wickets, which will help him earn more points per match in the future.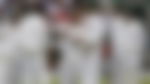 Yasir is on his way to break a 120-year old record. He has 86 wickets from 13 Tests – the most by any bowler after that many games. He has a chance to be the fastest to 100 wickets. George Lohmann, the England bowler, had reached the mark in 16 Tests in 1896.
One of the most remarkable wicket among his wickets was a vicious legbreak that pitched a considerable distance outside the left-handed Gary Ballance's off stump and turned square to hit leg stump, invoking memories of Shane Warne bowling Andrew Strauss in Edgbaston in the 2005 Ashes.
After the finish of the Lord's test, the ICC Test Bowler Ranking looks like:
Rank     (+/-)       Player              Team     Pts         Avge     
1         (+3)       Yasir Shah           Pak        878*!     23.00
2         ( – )        R. Ashwin            Ind         871!       25.39
3         (-2)        James Anderson  Eng        868        28.33
4         (-1)        Stuart Broad        Eng        859        28.34
5         ( – )        Dale Steyn           SA         841        22.53
6         ( – )        Ravindra Jadeja   Ind        789*!      23.76
7         ( – )        Trent Boult          NZ         757         29.14
ADVERTISEMENT
Article continues below this ad
8         ( – )        Josh Hazlewood  Aus        741*       25.77
9         ( – )        Morne Morkel     SA         724          29.33
10        ( – )        Vernon Philander SA         717         22.08
ADVERTISEMENT
Article continues below this ad
Yasir's recent performances have relieved Pakistan Cricket Board(PCB) from a state of trouble as they have been in all sorts of bother recently, considering the issue of missing a full-time spinner. Saeed Ajmal produced a golden phase for Pakistan's bowling attack, already aided with world class fast bowlers. But after being banned for an illegal action, he hasn't been the same bowler after the comeback. With Danish Kaneria already banned for life for his involvement in a spot-fixing scandal, Pakistan's spin bowling department seemed to have a fogged future. With the burden of living up to the legacy of the likes of Saqlain Mushtaq and Mushtaq Ahmed, the team needed someone to put their hand up and Yasir has taken the responsibility in a big way.
Pakistan's win in the first Test has given a great head start to what seems like a spectacular Test series. The second Test begins at Old Trafford on Friday, 22 July.