Year after Crash, Billy Monger Scores Sensational Podium
Published 09/24/2018, 8:39 AM EDT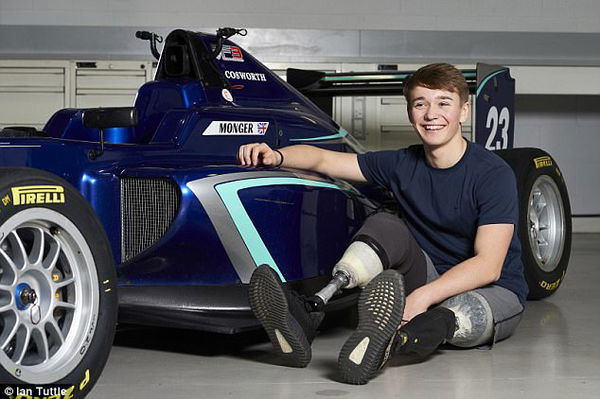 ---
---
Billy Monger ended his first return to Donington Park since his life-changing crash in style as he scored a podium finish in the third race of the British Formula 3 Championship event.
ADVERTISEMENT
Article continues below this ad
Almost 18 months on from the incident which caused him to have both legs partially amputated, Monger says his achievements over the weekend have filled him with confidence.
Monger was racing in Formula 4 last April when he suffered a terrifying shunt, with life-altering consequences.
ADVERTISEMENT
Article continues below this ad
The 19-year-old has incredibly returned to racing in 2018, driving for Carlin with a specially adapted car that features a throttle button on his steering wheel.
He secured a maiden pole for Saturday's race 1, finishing fourth, and dropped to 15th for race 2, but he was back on pole position in race 3.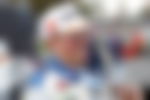 A mistake at the Fogarty Chicane cost him the lead, with Carlin teammate Nicolai Kjaergaard winning to extend the title fight with Linus Lundqvist into the final event of the year at Silverstone in three weeks' time.
"It's great to be on the podium," said Monger.
"This weekend I've had nothing else on my mind aside from driving as fast as I can and I think I've proved that with two pole positions and the speed I have carried throughout testing and the weekend.
ADVERTISEMENT
Article continues below this ad
"Earlier in the season my mentality was slightly clouded as I had no idea what to aim for, so getting podiums was an amazing achievement."
A day earlier, Monger shook off the ghosts of his 2017 accident with pole position. The British youngster has come a long way since losing his lower limbs.
Monger finished 3rd behind Kjaergaard and Krishnaraaj Mahadik in Race 3. In Race 2, he finished 14th while Sun Yue Yang, Pavan Ravishankar and Hampus Ericsson took the podium. In Race 1, he was 4th behind Kjaergaard, Jamie Caroline and Mahadik.
ADVERTISEMENT
Article continues below this ad
The British teenager has said that no matter what happens, Formula One will always be his target. When he had his accident in April, he refused to throw in the towel and returned to the competition, 7 months later. Now, the big question is, will we see him eventually make the big step into Formula One?