Yohan Blake Reveals How Michael Jackson Inspired His Iconic 'Beast' Pose
Published 11/10/2021, 12:40 PM EST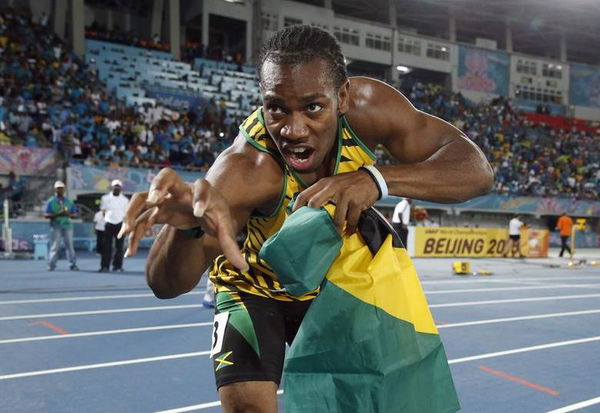 ---
---
The famous Jamaican sprinter Yohan Blake is the second-fastest man in the world. His top speed is 9.69 seconds, and he stands only second fastest to Olympic legend Usain Bolt.
ADVERTISEMENT
Article continues below this ad
However, in 2011 he became the youngest ever athlete to win the World Championships, beating Usain Bolt himself. Blake is actually the only man to have ever come close enough to the Lightning Bolt in the mega-quadrennial games, grabbing the silver medal at the 2012 London Olympics.
ADVERTISEMENT
Article continues below this ad
Yohan Blake is also known as the 'beast', courtesy of his celebratory pose after every win. Recently, he revealed the origin of the iconic pose.
"It came from Usain and Michael"- Yohan Blake on his beast pose
Yohan Blake trained with Usain Bolt for many years. Although they were each other's biggest rivals, Bolt was a mentor to Blake. Together, they went on to conquer the track and field.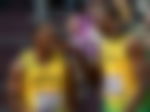 Blake revealed that it was during training that he got the name 'beast'.
"Yeah, well that was one, I was rampant in training and this is one thing if you actually see me you will definitely say,"
said
Blake.
It was Usain Bolt who gave him the name, and Blake decided to stick with it. He also revealed how much Bolt and he pushed each other towards performing better. Though rivals, they loved training together.
Blake's famous pose inspired by Thriller
ADVERTISEMENT
Article continues below this ad
Blake revealed how around that time, he watched Thriller by Michael Jackson and felt inspired. He mimicked Jackson's pose and from there on never stopped doing it.
https://twitter.com/YohanBlake/status/1457859503991533574?s=20
"They actually gave me the name he said something to me, I am a beast now and I said you know I'm going to use that and I'm going to create something from it," said Blake.
The pose was collectively inspired by both Usain Bolt and Michael Jackson.
"And then I watch Thriller of Michael Jackson I didn't tell nobody about this and I see Michael Jackson do something like this yeah yeah and then I put it in my head and I mimic it and you know so all of that with the beast and the movement from Michael Jackson, it came from Usain and Michael," added Blake.
Blake the beast is known for his fierce performance and his undying desire to be the fastest man in the world. Even though he couldn't make it to the finals at Tokyo 2020, it will be interesting to see him perform at the World Championships 2022.
ADVERTISEMENT
Article continues below this ad