"You Are Crazy"- Daniel Cormier Laughs Off Khabib Nurmagomedov's Condition to Fight Conor McGregor
Published 03/24/2020, 7:29 AM EDT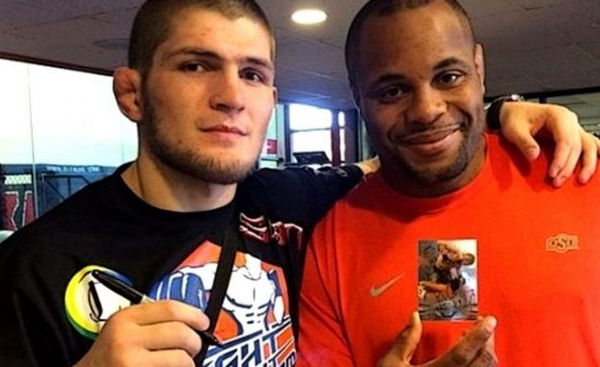 ---
---
Daniel Cormier recently sat down with Ariel Helwani and spoke about everything UFC, making a few stand out statements about Conor McGregor and Khabib Nurmagomedov. 
ADVERTISEMENT
Article continues below this ad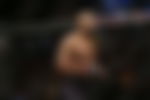 ADVERTISEMENT
Article continues below this ad
Daniel Cormier had a lot to say about Conor McGregor and Khabib individually, as well as on their chances of a rematch. Speaking on the latter, DC said that the highest-grossing match in the history of UFC is bound to happen again. The biggest pay-per-view Cormier himself was a part of included 3 title defenses and a Brock Lesnar fight, tallying 1.1 million views. Conor vs Khabib doubled that total with 2.5 million views. 
Daniel Cormier on Conor Vs Khabib and the possibilities
Daniel Cormier said, "There is no card, absolutely no card without Conor or Khabib that will be able to do that." He added, " Conor can go fight somebody else and still make money. I think he should go fight one more fight before he gets back in there with Khabib. Because what's changed? What has he show in those 45 seconds with Cowboy that he has improved so much so that he can go in and change what happened with Khabib the last time." 
Cormier wants Conor to fight Justin Gaethje next. A win over Justin will prove Conor deserves the fight against Khabib, putting him in the No.1 contender's spot. If Conor emerges victorious, it shows improvement in the fighter's game. The Irishman will prove that his changes to the game are enough to give Khabib problems in the rematch. Cormier said, " We haven't seen that from Conor's match against Cerrone that it would be different between him and Khabib."
ADVERTISEMENT
Article continues below this ad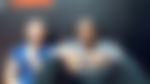 When in the anchor brought up Khabib's statement of how Conor has to beat 10 fighters to get to him, Cormier couldn't hold back. He said, "If you believe he won't fight, You're crazy. I know Khabib. Don't buy into that. Because the reality is, for as well as he is doing now, in terms of money there is nothing bigger." 
ADVERTISEMENT
Article continues below this ad
Cormier is sure if Conor beats Gaethje he will match up against Khabib. Knowing Khabib, he will surely take the fight.
Is Daniel Cormier right?