"You Can Call The Cops" – Twitch Streamer Destroys World Record While Joking
Published 04/06/2020, 10:05 AM EDT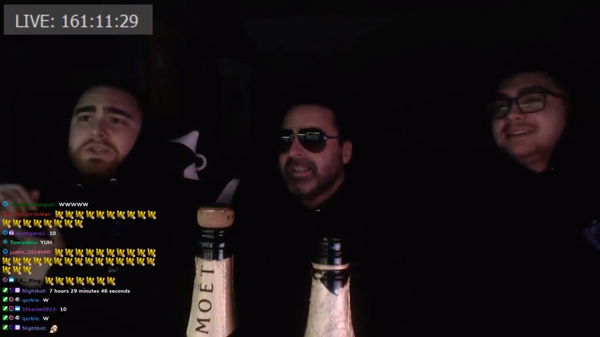 ---
---
A mind-boggling new world record has been registered when it comes to live-streaming. One Twitch streamer has done something out of this world by carrying out an uninterrupted stream of 161 hours! The streamer, Louis Sammartino, runs a channel named LosPollosTV on Twitch.
ADVERTISEMENT
Article continues below this ad
The majority of the world's population is currently following home quarantine and social distancing. Naturally, it is quite easy to get bored out of our minds. We are all craving for some entertainment to beat the gloom, and Sammartino had his own idea called 'sub-a-thon.'
Starting a stream session off on March 29, Louis announced that he would keep extending the session with every new subscription LosPollosTV received. He probably thought he would get just a few subscriptions and his session would go a couple of hours longer than usual.
ADVERTISEMENT
Article continues below this ad
If that was so, boy was he wrong!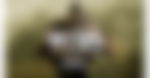 Twitch Stream breaks world record
The streaming session crossed the 100-hour mark by the time April 3 arrived, and it was apparent it would go on even longer. Having realized that he was quite close to the Guinness World Record for the longest-running live stream, he made up his mind to go for it. His followers were just as enthused as him and helped any way they could.
In case you were wondering, the record that Louis was chasing was held by Hulu who had managed to live stream their broadcast for 161 hours, 11 minutes and 32 seconds. On April 5, Louis managed to break that record, but it did not stop there.
You see, he had vowed to his followers that if he managed to equal the previous record, he would go on for 40 more hours! That's right, the streaming session is still ongoing! Louis wants to hit the 200-hour mark.
A family effort
It would be remiss to talk about his feat and not mention his family. Once the COVID-19 disease started to really spread, Louis traveled to his family to be together in these dire times. Good thing he did too, for his father and brother have helped him out greatly in achieving this world record.
With the two of them around, Louis could take a little time to rest every now and then, so as not to damage his health.
This family effort has put the Sammartino's in the Guinness Book of World Records, and they aren't even done yet.
While I was checking it, one fan asked Louis what drugs he had done to keep this stream going for so long.
"Why would I even answer that? Even if I had done any drugs, why would I tell you about it?", replied Louis.
ADVERTISEMENT
Article continues below this ad
The fan was persistent and asked Louis to stop stalling and answer, to which Louis said he had some cocaine.
"You can call the cops and tell them about it."
Yes, it was a joke as he admitted later, so do not call the cops guys.
ADVERTISEMENT
Article continues below this ad
At the time of writing, the mark was 176 hours 33 minutes. Louis still looks well enough, no reason why he cannot make the 200-hour mark. A monumental effort indeed.