'You Destroyed Me'-Shroud Impressed With Sykkuno Almost Taking Him Out in Rust Match
Published 01/20/2021, 6:52 AM EST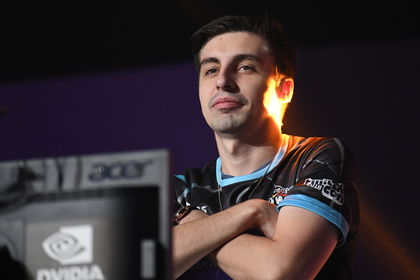 ---
---
Rust has blown up out of proportion in recent times thanks to the streamers playing on their own servers. Big-name streamers like Shroud, xQc, Pokimane, Bnans, Sykkuno, and others have been playing this for a while now, which has resulted in the game reaching newer heights of popularity.
ADVERTISEMENT
Article continues below this ad
In addition to this, there have also been some thoroughly entertaining moments for the viewers during these streams. One such moment came during a stream where Shroud and his team faced off against Sykkuno and the gang, which turned out to be a hilarious yet intense encounter.
Shroud's assault in Rust was thoroughly entertaining
ADVERTISEMENT
Article continues below this ad
In a new video on YouTube, Shroud planned an assault on a team at the Oil Rig in the Rust map. There was no actual need to plan such an assault, but what good is a godlike aim if you don't put it to good use?
With this in mind, Shroud and the squad proceeded to collect resources for the hunt. Shroud had already scouted the area and saw close to two choppers land on the rig. This was definitely alarming, as there was a high possibility that his team would be outnumbered and outgunned.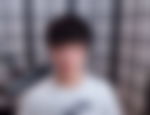 But when have poor odds deterred Shroud? He proceeded to the rig along with his team in their own chopper. Shroud ensured that his team announced their arrival on the rig in spectacular fashion as he blasted the enemy team with an RPG. He missed the first time, but clearly sent the enemies into meltdown as they were taking heavy fire.
Once Shroud got off the chopper, he started picking off his targets one by one. He missed a couple of times but was accurate with the shots that followed. Apparently, his team was in a better position as he had the 'high ground' (IYKYK).
Shroud was visibly impressed with Sykkuno's effort to take him out
In the well-planned assault led by Shroud, there was one moment where he was in trouble. Out of nowhere, Sykkuno just decided to rush and downed him almost instantly. Unfortunately, he couldn't finish the job as Shroud's team killed him and Bnans revived her team leader.
Even though Sykkuno was now dead, Shroud had heaps of praise for him.
"Sykkuno you (almost) killed me you're amazing. You destroyed me. Still, you're the better gamer man, you owned me. That was sick."
ADVERTISEMENT
Article continues below this ad
Take a look at the video below to see how these events unfolded.
Fans in the comments section were going crazy as many of them commented saying how amazing a moment that was for Sykkuno as he has always been a fan of Shroud. He will cherish this moment for a long time.
ADVERTISEMENT
Article continues below this ad
The Rust streams are clearly getting more entertaining by the day. This spells good news for the developers and the viewers both. Hopefully, we'll see more such exciting encounters in the future as well.