"You don't fool me." Summit1g Exposing Valorant Maps
Published 05/05/2020, 2:25 PM EDT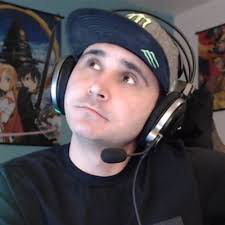 ---
---
Valorant closed beta is the game everyone is playing/talking about right now. It completely shook the gaming community with its presence breaking the viewership record of Fortnite. Recently Valorant went live with their ranking system. While highly criticized for their anti-cheat, Valorant has a new problem, it seems. It has become repetitive in nature. The game sometimes feels like its mimicking Counter-Strike. 
ADVERTISEMENT
Article continues below this ad
Recently Summit1g reacted on his twitter about how the maps on Valorant resemble Counter-Strike. There are perhaps very few who don't know about CS maps. The closed corners and alleyways inspire close combat action. Even the distanced angular design of buildings helps with long rangers, and all these elements improve the fighting quality in the game. Summit1g feels that the three maps of Valorant are just a reminder of CS. 
"I think my feeling on Valorant right now is that it seems way more repetitive somehow than CS does", this was one of his tweets.
ADVERTISEMENT
Article continues below this ad
Player Movement Similarity In Valorant and CS
Every map on Valorant is just Inferno in disguise. You don't fool me.

— summit1g (@summit1g) May 4, 2020
ADVERTISEMENT
Article continues below this ad
While there is no real option of "peek-to-shoot," our movements are restricted. Only by side strafing and jiggling can we bring about some real change into the mix. Even Shroud explained this on one of his videos. This is the same for Counter-Strike and Valorant. Argumentatively, this game offers more abilities, and they affect mobility more than the line of sight.
Shooting requires hitting the target and staying safe from being a target at the same time. While the abilities in Valorant are only useful if you know how to use jiggle movement along with it. However, in CS, there are indeed more flexible and creative ways of peeking and shooting. 
Repetitive Maps In The Game
ADVERTISEMENT
Article continues below this ad
The other issue with Valorant, besides the lack of freedom for player movement, is repetitiveness. The three maps on offer, somehow, have the same form of openings and closed circuits to host firefights. Not only monotonous but with lesser scope to do anything about it.
Summit did go on to conclude that he is not saying that the game is bad. Indeed, he hopes that the game takes over the world with its charm. He is merely pointing out the observations as a gamer. Most times, these insights make one a better player than they were before. 
Trending Stories