"You Exploited A Deep Spot In My Defense" – Daniel Cormier Wants Revenge Against Stipe Miocic
Published 03/24/2020, 6:18 AM EDT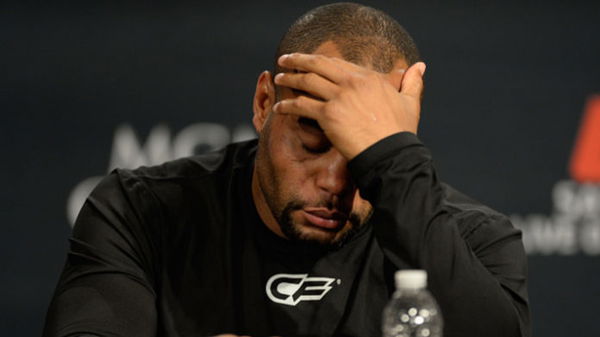 ---
---
Daniel Cormier wants the send-off he deserves. He wants to leave the UFC as a champ, with the heavyweight title wrapped around his shoulder.
ADVERTISEMENT
Article continues below this ad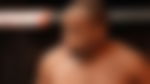 The Coronavirus pandemic has put on hold or canceled several scheduled main events. Also, there is no set date regarding when everything will return to normal. Will Daniel Cormier get his last fight, or will he run out of time?
ADVERTISEMENT
Article continues below this ad
What does Daniel Cormier think of this?
Daniel Cormier's situation is quite similar to Vince Carter's. Cormier, in response to the comparison, said, "Two things could happen. You could become Vince and not really get that big send off that you're hoping for. Or. Or we could get started around the summer. And because all these main events that were supposed to happen, they just start doing super-card after super-card!"  Daniel is very optimistic about his chances.
ADVERTISEMENT
Article continues below this ad
Cormier wants one last fight against a particular opponent. He wants to face Stipe Miocic. Cormier, personally, is of the opinion that he will fight his last match. To justify his opinion, he said that the UFC will have to make up for all the money they're losing right now. Also, Dana White is determined to get the show back on the road, and he will take advantage of the first available opportunity.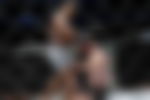 Cormier added," I believe, the longer that this thing goes, the more of a chance that the UFC becomes just massive paper per views throughout the year." Though the fighter seems confident, he has said that there are no confirmed decisions from his side presently. 
ADVERTISEMENT
Article continues below this ad
Does Stipe Miocic want this fight?
Daniel Cormier is one of the most decorated fighters in UFC history. He absolutely deserves a blowout of a send off. If Cormier wants his final fight to against Stipe Miocic, the UFC should meet his wishes. Further, the fighter speculated that Stipe might be equally interested in the match-up. He said, "Who wants to leave it at a 1-1 tie? He's a competitor man. Why not go try and win the trilogy. Especially when you exploited such a deep spot in my defense the last time." This trilogy bout would put this entire rivalry to rest once and for all.