"You Get A Bit Lonely"- Nick Kyrgios Opens Up On Relishing Team Games
Published 01/04/2020, 4:57 AM EST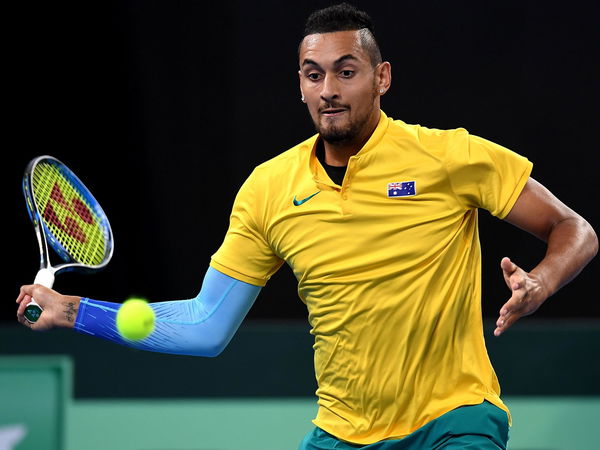 Nick Kyrgios secured a tremendous victory over Jan-Lennard Struff in his first match in the ATP Cup. The Australian star also managed to raise $4000 in the process for the victims of the Australian Bush fires.
Post-match, Nick Kyrgios talked about his improved performance in team situations and Alex De Minaur's rise to stardom.
What Did Nick Kyrgios Say Post Match?
ADVERTISEMENT
Article continues below this ad
Nick was visibly excited in Australia's victory over Germany in their first tie of the ATP Cup. Apart from his splendid performance, his off-court shenanigans also made the headlines, including him doing a push up each time Alexander Zverev committed a double fault!
Know More – Nick Kyrgios Urges Tennis Australia To Help Bush Fire Victims Ahead Of Australian Open 2020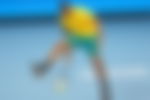 Nick expanded upon his improved performance in team events. "No, I don't know. Growing up I loved Basketball, so the whole team environment. I think the thing with tennis is you're on the road so often and on your own, you get a bit lonely and I just like coming together with these boys. I think it's a lot of fun, our practice sessions. I don't know. I just, I think the banter and atmosphere is a lot better."
Nick Kyrgios was not the only Australian to impress on Day 1. His younger compatriot, Alex De Minaur, stunned German number 1 Alexander Zverev in a heated match that saw Zverev smash his racquet!
Kyrgios was all praises for Alex De Minaur.
"Personally for me, I thrive on seeing younger guys like Alex do well- any of these guys- but seeing his progression the last couple years has been awesome. As that bloke said over there, he went from 130 to now he's 18 in the world, which is pretty special. And he's only going to get better as long as he has Lleyton around, not me. No, no, it's just, it's good. I don't know. I like the team. It's good."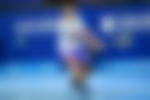 Know More – Marat Safin Hits Back At Nick Kyrgios – "Be A Warrior Not An Entertainer"
What's Next For Kyrgios And Team Australia?
ADVERTISEMENT
Article continues below this ad
Team Australia will now be up against Team Canada in what should be a closely contested contest. Two of the brightest rising stars in Alex De Minaur and Denis Shapovalov will face off in a mouth-watering contest.
Nick Kyrgios will face Felix Auger-Aliassime.
How do you think Team Australia will perform at the ATP Cup 2020?
ADVERTISEMENT
Article continues below this ad