You Shouldn't Be Forced to Miss a Sport While Traveling: Learn How to Bypass Geo Blocks
Published 06/18/2019, 7:28 AM EDT

---
---
People travel the world for many reasons. Some want to experience new landscapes and distant cuisines, others just want to catch a break from their stressful day-to-day life, while some travel for business. But, what binds all travellers who are interested in sport together is a cold beverage and a sports game streaming on their tablet, smartphone, or laptop.
ADVERTISEMENT
Article continues below this ad
Sadly, numerous popular travel destinations are blocked by streaming providers. If you happen to be visiting any of these countries, you won't be able to watch the game you've been waiting for the whole season. Learn how a VPN can help you bypass geo blocks. That way, never again will you miss a single game while traveling.
What Is Geo-Blocking?
ADVERTISEMENT
Article continues below this ad
Unfortunately, access to online content is not unlimited. Certain companies can limit users access to online content by applying geo-blocking, also known as geo restrictions. For instance, many sports fans have an active online cable TV subscription. But once these users leave the country, they won't be able to access the sports streaming they paid for due to geo-blocking. 
Content providers don't do this on a whim. In fact, they have to follow strict content-related copyright regulations, and some of these regulations dictate that geo restrictions have to be applied to specific content.
Licensing regulations are also a huge factor here. In many cases, an online content provider has to purchase licensing rights from a country to be able to offer access to its citizens. To cut down expenses, many content providers apply geo-restrictions to limit the number of countries that have access to their content.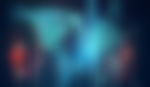 The Mechanism Behind Geo-Blocking Explained 
Common geo-blocking practices revolve around people's IP address. Each user gets a unique IP address from their Internet Service Provider. Once a user makes a connection request, the server checks out the IP address to know where to send the content. 
The IP address contains information about the user's geo-location, among other things. And, if a user tries to access geo-blocked content, the server cross-references their location against the blocked ones. If it is a match, the famous "Sorry, this service is not available in your country" message is displayed.
4 Ways to Bypass Geo Blocks
Now that we have established the connection between a user IP address and geo-blocking, it becomes obvious that the way to bypass it is to somehow hide the IP or trick the server into thinking that you are trying to connect from a country on the "whitelist."
Use a VPN as the Most Versatile Solution
The abbreviation stands for Virtual Private Network. This sophisticated solution allows people to mask their real IP and get access to geo-blocked content effortlessly. A VPN server assigns a new IP address to a user and allows the user to choose a brand new geo-location.
On top of that, it encrypts all the data between a user and a server and makes it unreadable by third parties. A VPN is the most versatile solution for travelers interested in sports in terms of bypassing geo-restrictions and improving online security.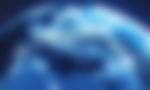 Use a Smart DNS for a Quick Fix
A smart DNS service can also help you access geo-blocked sports streams when abroad. Instead of masking your IP address, a smart DNS will mask the DNS address assigned by the ISP. It replaces your geo-location data with a fake one, thus emulating a geo-location whitelisted by the content provider.
Use a Proxy if You Are Not into High Res
ADVERTISEMENT
Article continues below this ad
Using Proxy services will get you around geo-restrictions as well. Proxy users appear as if they are accessing the web from a proxy IP address instead of their own. Unfortunately, proxy servers come with bandwidth limitations. This means that proxy users are often unable to stream sports in high resolution.
On a side note, while the proxy masks the user's IP address, the proxy itself can see the real user IP address.
Use Tor If Everything Else Fails
ADVERTISEMENT
Article continues below this ad
Finally, travellers can use a free internet browser "Tor" to bypass geo-restrictions. Tor stands for The Onion Router. It masks the IP address both ways – when sending and receiving data. Since its functionality depends on the number of the nodes run by volunteers, the traffic speed can vary from time to time.
Using a VPN (Play Store), proxy, smart DNS, or Tor can help you bypass even the most sophisticated geo-restriction protocols when abroad. If you never want to miss a game while traveling again, we suggest you look into these options further and pick the one that suits you the best.