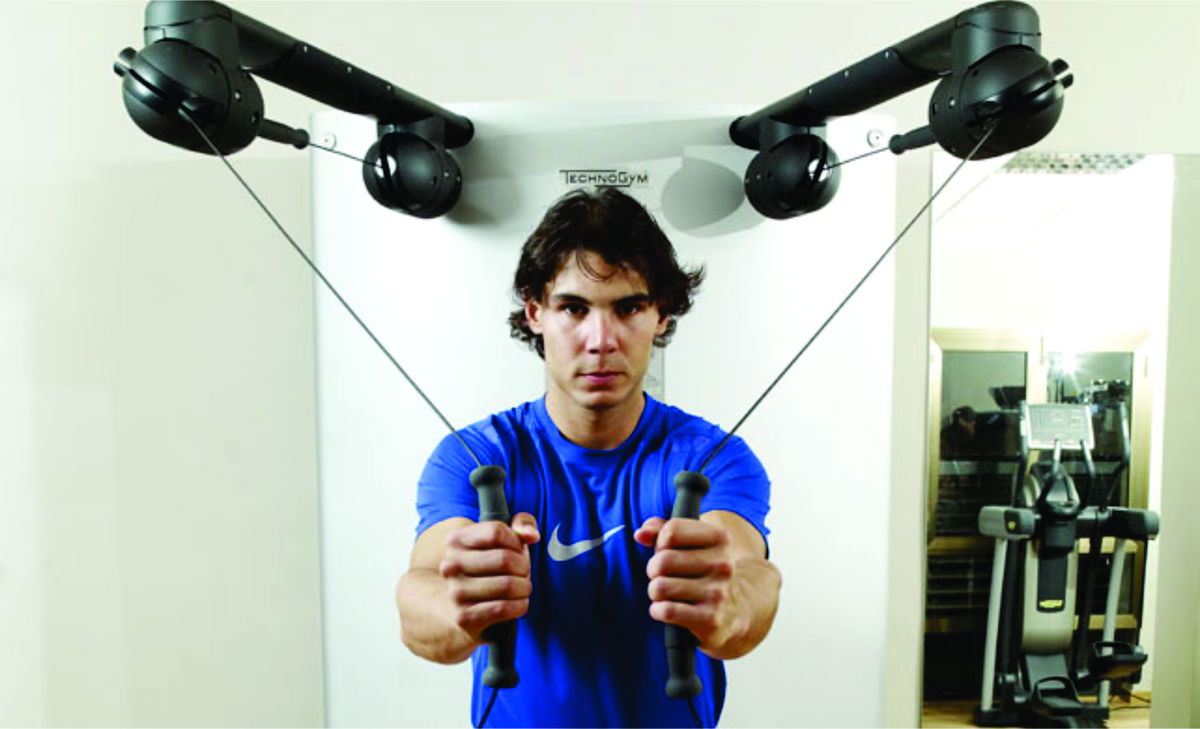 Rafael Nadal is not taking his exhibition match against David Ferrer lightly. Despite the low stakes in the competition, Rafa is warming up like a beast before the Spanish collision.
In fact, he adopted a unique strategy to keep himself motivated during the intense workout.
Let's find out what Rafa did.
What Did Rafael Nadal Do During His Workout?
Know More – WATCH: Fans React As Rafael Nadal Slaps Himself On His A**
Nadal adopted a unique method during his workout. While going through his gruelling training routine, he played the emotional US Open 2019 tribute video on repeat.
Rafa really warmed up while watching the uso 19 tribute video on repeat. Biggest mood. pic.twitter.com/zjGy1r7Kah

— monse 🇪🇸 🌺 (@coachdal) February 5, 2020
Rafa won the US Open 2019 after defeating Daniil Medvedev in the finals. In the post-match ceremony, a tribute video documenting all of Nadal's grand slam victories was played. An emotional Rafa was in tears as the video took the spectators through a nostalgia trip.
Obviously, the video is very motivating for Rafa. It helps him reinvigorate himself before a big matchup.
Know More – "It Will Be A Turning Point" – Rafael Nadal Joins David Ferrer In Kuwait To Open Rafael Nadal Academy
However, Nadal was not the only one preparing for the matchup. A video surfaced that showed his compatriot David Ferrer preparing for the mega match that is expected to attract a crowd of over 1500.
💪🏼 @DavidFerrer87 is ready!! VAMOS‼️ #RafaNadalAcademy Kuwait pic.twitter.com/2WLP5e3hwu

— Rafa Nadal Academy by Movistar (@rnadalacademy) February 5, 2020
It is good to see both Nadal and Ferrer giving the match a big fight feel. The match deserves such treatment because of the noble efforts that it espouses for. It will be played to inaugurate the Rafael Nadal Academy in Kuwait.
The Academy is a path-breaking step for multiple reasons. It continues the expansion of tennis in Asia and will look to expand the footprint of the sport in the middle east.
This coupled with Roger Federer's tour in South Africa are the sign of a marked shift in tennis. It is the big stars who are taking the initiative to make the sport less Eurocentric. Federer has also vouched for the sport's growth in China.
Here's wishing that more and more giants from the sport show up around the world.