"Young Guys Missing Guts and B*lls"- Boris Becker Calls Out NextGen
Published 02/06/2020, 4:38 AM CST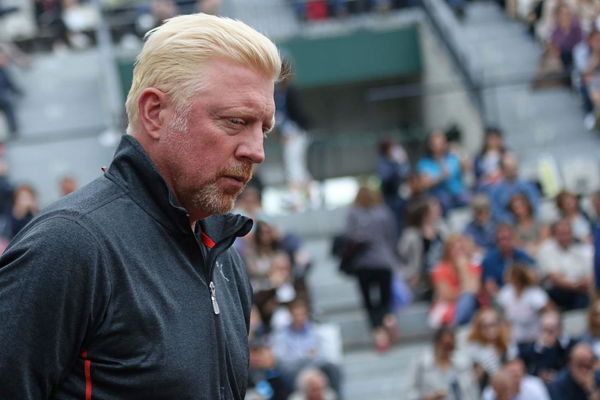 ---
---
When will the NextGen start winning Grand Slams? Why can't they win Grand Slams? A couple of queries that have become the eternal questions in tennis. Boris Becker gives his opinion on the matter along with John McEnroe.
ADVERTISEMENT
Article continues below this ad
Novak Djokovic, Rafael Nadal and Roger Federer have ruled the Majors with iron fists.With Novak's eight Australian Open title, the trio have now won a combined 13 consecutive Grand Slams. These stats are not even all that shocking anymore.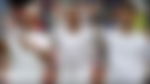 Big 3's utter dominance
ADVERTISEMENT
Article continues below this ad
The Big Three are phenomenal when it comes to lifting the biggest titles, they have a mind-boggling 56 Grand Slam titles between the three them now. Look at some legendary players of the past and their tally of slams.
Consider Pete Sampras, Bjorn Borg, Andre Agassi, Boris Becker and let's also add the great Rod Laver and add their Majors. They still fall short at 51 to the Big Three's 56.
Only Andy Murray, Stan Wawrinka, Marin Cilic and Juan Martin del Potro have managed to win slams in the past few years along with the Big Three. These players are about the same age as the trio  and can be hardly considered from another generation.
The three have indeed lost a few Slams now and then. Andy Murray, who actually made the fourth member of the 'Big Four' earlier in his career. Unfortunately for him, he could not keep pace with the three ahead of him. Injuries played their part too of course, but that is what sets the trio apart; not even injuries seem to truly stop them.
The NextGen is struggling to break through this utter dominance of Djokovic, Nadal and Federer. They can and have won many other titles, even Masters 1000 titles.
Many have beaten the Big Three in these events, but when it comes to the biggest stage, they falter, or rather the Big Three take over.
Daniil Medvedev came closest to breaking through when he pushed Nadal to his very edge in the 2019 US Open final. And yet, he could not, falling just short of the juggernaut Spaniard.
Boris Becker had some interesting things to say about that.
Boris Becker speaks his mind
The young generation has some sublime players in their ranks. Names like Medvedev, Stefanos Tsitsipas, Alexander Zverev, Karen Khachanov, Denis Shapovalov and Andrey Rublev to name a few. These are all wonderful players with solid games on the court. What is it then that they are missing?
Who better to answer that than Boris Becker?
"That's the point I'm missing with the young guys is a bit of guts," Becker said. "A bit of, in my language, we call it balls. Okay I'm here and I want to win and I'm going to do whatever it takes…"
"They think it's about tennis. It's not about tennis, it's about an attitude. It's about putting it out there on the line in five sets. There is something missing that would change that. You want to see the young players beat the Top 3 when they're still playing well."
"You don't want to see Federer at 45 still winning against someone half his age. And I think that's what's lacking a little bit. And I think we should be, in the right context, a little bit critical to wake them up."
John McEnroe is adamant too, that the young players just don't have the mentality to win Grand Slams yet. He believes Medvedev comes the closest to being mentally prepared for it. But the biggest reason behind it all was simple according to McEnroe- the Big Three of course!
ADVERTISEMENT
Article continues below this ad
"You look at a guy like Rafael Nadal… and the guy brings it every point. I don't see those other players on point in a game in basis bringing it on every point and you've got to," McEnroe said. "These guys are the three greatest players who ever lived and that's the other part that's a problem: they're better than the other guys. That's the part you can't escape: these guys are unbelievable champions."
ADVERTISEMENT
Article continues below this ad