Youngest Players to debut in Test Cricket
Published 06/08/2015, 3:30 AM EDT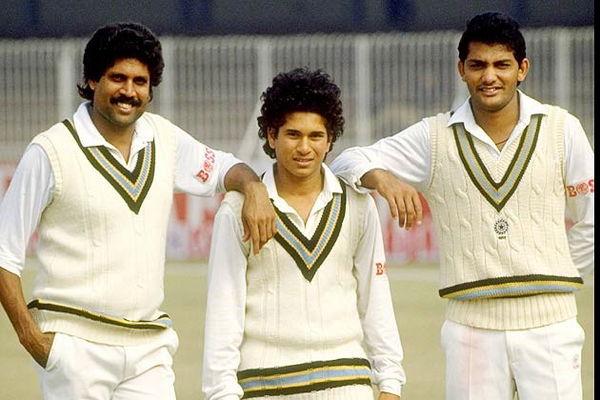 ---
---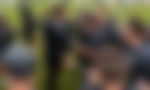 ADVERTISEMENT
Article continues below this ad
Seldom does one follow the domestic circuit of cricket teams which nurtures and blossoms an international player out of a passionate cricket-lover. We see players grow and develop exceptional skills after making it big in the international stage, but the real hard work and commitment comes into play way before that.
There is no doubt that any selection committee would look for consistency and skill in any budding domestic player to give him the big break. But sometimes the age of the player does play with the selector's head. That is why selecting a young teenager to prove his mettle at the international stage is not only a gamble for the team's success, but can also prove disastrous for the young man's career.
ADVERTISEMENT
Article continues below this ad
The best moment for any young player making his debut is when he gets the team cap from a senior member of the team. Essentially Sports brings to you the youngest players to debut in test cricket.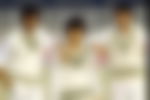 Hasan Raza (Pakistan) – Aged 14 years 227 days on debut.
Hasan Raza made his entry into the records books as the youngest player ever to make his international Test debut when Pakistan played Zimbabwe on 24 Oct 1996 in Faisalabad. Being at a tender age of 14 years and 227 days, he had achieved a feat that most aspiring players fail to achieve throughout their lives. His age did spark many investigations regarding the legitimacy of his age claims.
Although he was a prolific run scorer in Pakistan's domestic cricket, his international career didn't turn up the way he would have liked. In his brief career of 7 Tests, he only managed a couple of fifties and was consequently dropped from the Test squad.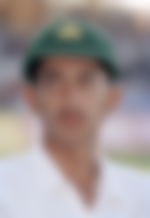 He was a wonderful stroke player, but his fluency and confidence was lacking in the international stage. He had been performing consistently for the A-team, but put his comeback to international cricket in jeopardy after he joined the unsanctioned Indian Cricket League (ICL). He was the leading run scorer in the first season of ICL.
2. Mushtaq Mohammad (Pakistan) – Aged 15 years 124 days on debut.
 Mushtaq Mohammad was one of the most successful all-rounders of the Pakistan cricket team in Test cricket and went on to captain the side for 19 Tests. Making his debut against West Indies in Lahore on 26 Mar 1959, he was the youngest player to make International Test debut then, before Hasan Raza made his debut in 1996.
Mushtaq played 57 Tests for Pakistan tallying 3643 runs with 19 fifties, 10 centuries and a double hundred, averaging over 39. He also took 79 wickets at an average of 29. He is the first and only player in the history of Pakistan Test cricket to score a hundred and take 5 wickets in both innings of a Test match.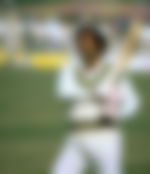 Mushtaq is one of the five Mohammad brothers, four of whom have represented Pakistan at the international stage. He also coached the United States cricket team for a brief span and is now commentating for Pakistani TV.
Aaqib Javed (Pakistan) – Aged 16 years 189 days on debut.
Aaqib Javed made his international Test debut against New Zealand in Wellington on 10 Feb 1989. He was one the most impactful fast bowlers of the Pakistani side, yet under-rated. With a sprinting run-up, high arm action and mastery at traditional and reverse swing, Aaqib was any batman's nightmare.
Aaqib was just 16 years old when he made his Test debut but some would say that his thunder was stolen by other legends in the Pakistani side with Waqar Younis and Wasim Akram destroying any batting line-up with their brutal pace and swing. Aaqib played a very important role in Pakistan's World Cup victory in 1992 where he opened the bowling in the absence of an injured Waqar Younis.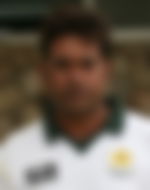 He played 22 Tests for Pakistan in which he took a total of 54 wickets at an average of 32 with one five-wicket haul. Aaqib was in and out of the Test squad often since Waqar and Akram were already making up for the need of fast bowlers and Aaqib was seen as a replacement bowler only.
Sachin Tendulkar (India) – Aged 16 years 205 days on debut.
Perhaps one of those players or individuals who don't need an introduction, Sachin Ramesh Tendulkar made his entry into the international arena against Pakistan in Karchi on 15 Nov 1989. Once this man was given a taste of the grandest stage, there was no turning back for him. Tendulkar holds about every batting record worth owing to this game from the most number of Test and ODI hundreds to the most number of international runs.
Sachin is as complete a batman as any guide would say. With perfect balance, great feet movement, precision in stroke-making, exquisite timing and impeccable understanding of the game, this player is worshipped like a God for no unknown reasons.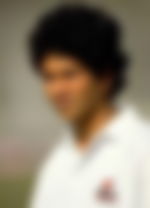 Featuring in a mammoth 200 Tests with close to 16,000 runs including 68 fifties and 51 hundreds at an average of close to 54, this man is one of the best batsmen the game has ever seen. He also has 46 Test wickets under his name.
The only thing probably that Tendulkar wasn't the best at would be his captaincy. Captaining India for 25 Tests, Tendulkar only managed 4 wins and 9 losses. But his batting was not affected, bagging the player of the series award for the tour of Australia where the visitors were beaten 3-0.
Aftab Baloch (Pakistan) – Aged 16 years 221 days on debut
 Aftab Baloch is one of the rarely known international players due to his short stint in the big arena. He was more widely known for his historic knock of 428 for Sind against Baluchistan in the domestic version of the game. The innings was the seventh-highest score in the history of first-class cricket.
Aftab represented Pakistan for just two Tests, playing his debut test when he was only 16. There was a gap of five years between the two Tests he played since he was left out of the squad due to a strong Pakistani batting line-up in the 70s.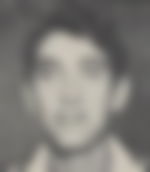 His career figures might not be impressive with just two Tests played with one half century, but his first-class stats show that he could have become one of the successful all-rounders for the Pakistan cricket team, only if fate was on his side. With over 9,000 runs and 223 wickets in the domestic circuit, Aftab would have only hoped for a few more opportunities to showcase his talent at the international stage.
Talha Jubair (Bangladesh) – Aged 16 years 223 days on debut
 Talha Jubair made his entry into international Tests against Sri Lanka in Colombo when he was just 16 years old. He announced his arrival in great style too, getting rid of Marvan Atapattu and Mahela Jayawardene in his first spell itself. But the temporary success didn't take him to greater heights since he was injured quite a few times.
Jubair was once seen as a genuine wicket-taker after he took 4 wickets in an ODI against South Africa, but his career in both ODIs as well as Tests ended due to fitness concerns.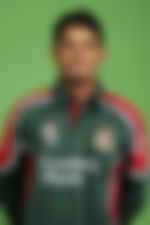 Jubair had scalped 14 wickets in the 7 Tests that he featured in at an average of over 55. He last played a domestic game in April 2014 and has been out of action ever since.
Nasim-ul-Ghani (Pakistan) – Aged 16 years 248 days on debut
Nasim-ul-Ghani was the youngest Test cricketer to make debut when he played against West Indies at Bridgetown in 1958. Primarily a left arm spinner, he used to bowl medium pace as well. His career started with great promise but the clever spin bowler inside him soon withered off.
With 29 Test appearances and 52 wickets, Nasim used his flight as the best weapon, luring batsmen to making mistakes. Nasim wasn't just a bowler. He had opened for Pakistan and had also come in at number 11. His batting ability was on full display when he scored a century at Lord's, a first by any Pakistani in England.
Later on, he became the assistant manager of the Pakistan cricket team on their 1996 tour of England. He has also served the role of being the national selector for a brief span.
Enamul Haque Jr. (Bangladesh) – Aged 16 years 320 days on debut
Enamul Haque Jr. made his Test debut in Dhaka in 2003 against England. The slow left-arm bowler was a find made by Bangladesh coach Dav Whatmore as a proper replacement for the ageing Mohammad Rafique.
The rookie left his impressions straightaway when England lost four quick wickets, giving away three to Enamul. He bowled with great composure and fine skill as he confused the English batsmen time and again.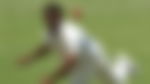 Enamul has played in 15 Tests with 44 wickets including 3 five-wicket hauls. His best of 7/95 came against Zimbabwe in the second Test after the 6/45 spell in the first Test helping Bangladesh achieve its first ever win in Tests over Zimbabwe.
He also played a crucial role in almost pulling off an upset against Australia in the first Test of the 2006 tour. His last appearance in a Test for Bangladesh was in 2013 against Zimbabwe.
Khalid Hasan (Pakistan) – Aged 16 years 352 days on debut
Known as the one-cap wonder, Khalid Hasan played his only Test against England in Nottingham at an age of 16. At that time he was the youngest Test player.
In the lone Test that he featured in, Khalid scored 10 and 7 while scalping two wickets with his leg break googly in the first innings. Since his debut, Khalid had been left behind by many young players, leaving behind his chances of ever making a comeback.
Khalid Hasan passed away in 2013 at an age of 76 in Lahore.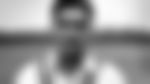 Zahid Fazal (Pakistan) – Aged 17 years 5 days on debut
ADVERTISEMENT
Article continues below this ad
Zahid Fazali played 9 Tests, making 288 runs at an average of 18 with one fifty and a highest score of 78. He made his debut against West Indies at Karachi in Nov, 1990.
With over 5,700 runs in first-class cricket including 12 centuries and 27 half-centuries, Zahid made it to the international team but failed to perform consistently, leading to exclusion from the international squad.
ADVERTISEMENT
Article continues below this ad