Youngest Players to score a Test hundred
Published 06/02/2015, 6:27 AM EDT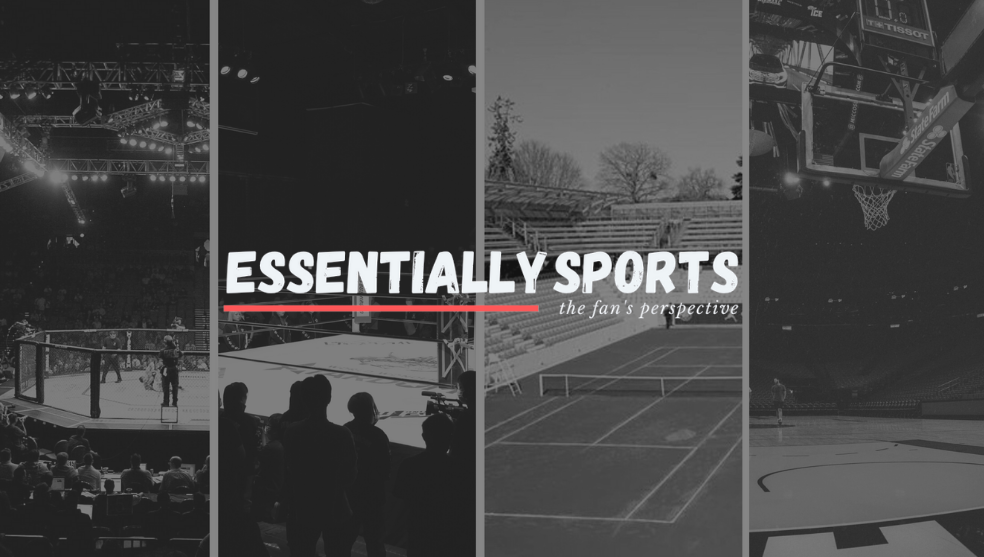 ---
---
The first hundred in a cricketers career is probably the most significant. No matter how short or long his career is, scoring the maiden century is always special. Any batsman's first hundred is his official announcement to the international stage. A graceful fifty, a quick thirty or an explosive eighty can never be as satisfying or morale-boosting as a hundred.
ADVERTISEMENT
Article continues below this ad
Young batsmen have started giving some serious competition to their experienced counterparts. Thanks to the grilling nature of domestic circuits now-a-days, young cricketers are rising to the occasion on every opportunity..
ADVERTISEMENT
Article continues below this ad
Essentially Sports brings to you the list of youngest Test players to score a century.
1) Mohammad Ashraful (Bangladesh) – Aged 17 years 61 days
How the world thinks about this cricketing wonder now is up for debate, but the fact that Mohammad Ashraful lifted Bangladeshi cricket from ruins to a respectable position is undoubtedly correct. Ashraful made his entry into international cricket by means of a blitzkrieg knock of 114 runs on debut, that also made him the youngest Test player to score a hundred! He made his maiden Test century against Sri Lanka the day he entered the international arena and has been one of the legends of Bangladesh cricket.
With appearances in 61 Test matches, Ashraful scored 2,737 runs at an average of 24.0 with eight fifties and six big ones under his belt. Being a part time off-break bowler, he also has 21 Test wickets to his name. Ever since he played the first Test for Bangladesh, Ashraful has been a common name in the international squad and went on to leading his side as Habibul Bashar's successor.
Ashraful has turned from being a national hero to being subjected to national shame after he admitted to charges of match-fixing and spot-fixing in the Bangladesh Premier League.
2) Mushtaq Mohammad (Pakistan) – Aged 17 years 78 days
Mushtaq Mohammad was one of the best first-class batsmen Pakistan ever produced with the most number of hundreds scored in that category. He scored his maiden Test century in the international circuit at the age of 17. He was the then youngest player to score an international Test century. He made 101 against arch-rivals India in Delhi and was widely appreciated for the knock.
Mushtaq went on to play 57 Tests for Pakistan scoring runs at a career average of over 39. With 19 fifties and 10 centuries, he was considered one of the most dangerous batsmen in the world in that era. He was also quite handy with the ball, scalping 79 Test wickets with three five-wicket hauls.
His success was also complemented by the association with Northamptonshire in the English country cricket. The experience and skills he developed while competing there were very evident in his growth as a Test player.
3) SR Tendulkar (India) – Aged 17 years 107 days
Sachin Ramesh Tendulkar made his first international Test hundred against England at Manchester in 1990 under great pressure. India was 1-0 down in the Test series and England had imposed a highly improbable target of 408 with the last day of play remaining. The 17-year old rose to the occasion and attacked the English fast bowlers with much ease and composure.
He made 119 not out and saved the match and the series for India. The entire dressing room and the crowd were on their feet with English players in awe of the young man's fight. There and then, at Old Trafford, the entire world had witnessed a  glimpse of what was to follow with 99 more international hundreds.
The master blaster, as he was referred to by the cricket fraternity, holds the record for the highest number of international runs in both Tests and ODIs and most international hundreds. His 24-year long career ended at his home ground in Mumbai, where cricket pundits marked the end of an era.
4) H Masakadza (Zimbabwe) – Aged 17 years 352 days
Hamilton Masakadza made his maiden Test century at a young age of 17 years against the West Indies in Harare. He made a beautifully constructed innings of 119 and lifted his national side's cricketing standard to another level.
Ever since his debut, Masakadza has been an important part of the Zimbabwean team. Having played 29 Tests for a team whose Test playing nation status is under question and scoring over 1,700 runs at an average of 30 is certainly commendable.
He has four hundreds and six fifties to his name and played his last Test against Bangladesh in 2014. He will always be considered as one of the most technically sound Zimbabwean batmen ever.
5) Imran Nazir (Pakistan) – Aged 18 years 154 days
Imran Nazir announced his arrival to the international stage with an explosive knock of 131 against West Indies which was also his maiden century. He became the third-youngest player to do so before being dropped to number 5, thanks to Ashraful and Masakadza.
Big, powerful hitting came naturally to Imran, who had a short stint of just 8 test matches, owing to his over aggressive nature.In the eights Tests that he played, Nazir made 427 runs at a decent average of 33 with two centuries and one half-century.
6) Saleem Malik (Pakistan) – Aged 18 years 323 days
Saleem Malik is 6 on the list of the youngest Test players to score a hundred with a knock of 100 not out against Sri Lanka at Karachi laying the foundation of what was a scintillating career.
Malik is considered to be one of the most successful Test batsmen representing Pakistan. Having played 103 Tests and with over 5,700 runs to his name, he scored 29 fifties and 15 hundreds at an impressive average of 43.69.
But things turned ugly when Malik was convicted with charges of match-fixing that made him the first player to be banned from all formats of cricket. He protested for his innocence but the Lahore High Court rejected it. His ban was lifted 7 years later by a lower court.
7) Shahid Afridi (Pakistan) – Aged 18 years 333 days
Shahid Aridi, one of the ambassadors and true legends of Pakistan cricket scored his maiden century at a young age of 18 years against rivals India at Chennai in 1999. His knock of 141 runs completely rattled the Indian bowling line-up and the crowd had seen something special.
Afridi has been known as a powerful hitter and his gameplay has been the same ever since his debut. The 'boom-boom' Pakistani is not only a powerful hitter but also a genuine wrist spin bowler. In his career of 27 Tests, Afridi has scored over 1,710 runs at an average of 36.5 with 5 hundreds and 8 fifties.
It is rightly said that international cricket has never seen and will never see anyone like Shahid Afridi ever again. 'Boom-boom Afridi' will always be remembered as a ruthless and fearless Test player.
8) Mohammad Ilyas (Pakistan) – Aged 19 years 21 days
Mohammad Ilyas made his maiden international Test hundred at the age of 19 against New Zealand in 1965.  He played 10 Tests for Pakistan with 441 runs, two fifties and a single century to his name. His knock of 126 against New Zealand was graceful and regarded as one of the special knocks in the Pakistan cricketing history.
Although he was a middle-order batsman, Ilyas was shifted to become an opening batsman. His batting order was changed quite a few times in order to bring his potential to full use.
He has been charged with indiscipline and his career just had glimpses of international-quality batting with nothing illustrious, except for a well fought hundred by a young man.
9) Nafees Iqbal (Bangladesh) – Aged 19 years 75 days
Nafees Iqbal was just 19 when he made his maiden international Test century against Zimbabwe in Dhaka in 2005. He made 121 runs in what was thought to be the start of a great career ahead for a young batsman , but turned out to be just a temporary glimpse of stardom.
Igbal represented Bangladesh for just 11 Tests in which he managed a hundred and two fifties. The knock of 121 runs against Zimbabwe saved the match for Bangladesh and ensured their first-ever series win.
10) Mohammad Wasim (Pakistan) – Aged 19 years 105 days 
Mohammad Wasim was yet another young batsman from Pakistan who made a great impression in his early day with a remarkable knock of 109 not out, against New Zealand in Lahore in 1996. But even he failed to develop his talent into an illustrious career, giving performances of successive low scores that didn't please the selectors very much.
Within three years of being hailed as the next big thing for Pakistan cricket, he was chucked out of the team and replaced by a new group of young, promising batch of players. He played just 18 Tests with two hundreds and two fifties to his name.
ADVERTISEMENT
Article continues below this ad
ADVERTISEMENT
Article continues below this ad
Edited by Aashna Bakshi