Younis Khan to retire after the test series against West indies.
Published 04/09/2017, 4:53 AM EDT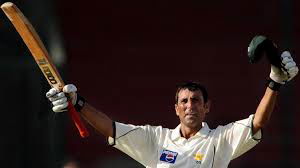 ---
---
The all time Pakistani great, Younis Khan, has decided to bid adieu to international cricket after a final the test series against West Indies. The leading run scorer of all time for Pakistan, Younis Khan has had a dream 17 year long international career. The 39 year old veteran has represented the green jersey in 265 ODIs and graced the same while he played 25 T20I. Younis has captained Pakistan across all the formats and brought glory to the nation after he led Pakistan to T20 world cup Championship in 2009.
ADVERTISEMENT
Article continues below this ad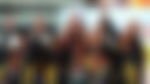 In his 265 ODIs, he notched up 7249 runs at a decent average of 31.5 before he called it a day in limited overs format in 2015. His runs in ODI has placed him sixth in the runs tally for Pakistan cricket in limited overs. But the numbers that follow Younis Khan are remarkably fanciful in test cricket. Younis Khan is the only Pakistan player to cross 9000 runs in test cricket and is now just 23 runs short of entering the royal 10000 runs club. In his 115 appearances in the longest format, he has scored 9977 runs at a surreal average of 53.07 with a test high score of 313. His test statistics include 34 centuries and 32 half centuries which also prove a brilliant conversion rate.
ADVERTISEMENT
Article continues below this ad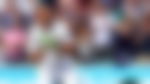 Having served Pakistan for 17 years, Younis Khan has decided to bring down curtains to such an illustrious career as he announced his retirement. The tenacious batsman said," People are calling me and asking me not to make any announcement to leave but now is the time.I always tried to be a good ambassador and serve my country to take it one step forward.If I've ever made a mistake in my career, if I've forgotten something, or done something wrong, please think of me as one of your own and forgive me, ignore me and let's move on."
ADVERTISEMENT
Article continues below this ad
He also added,"This isn't something sudden, this was always building up and few of my close friends knew it. Although I had a plan to retire after surpassing Javed bhai's runs record, then I was motivated to complete 10,000 runs so I have decided to get them. The reason I announced it beforehand was people start asking me for more, they could then ask me to take 11,000 or 12,000 or I may start thinking about reaching Sachin's 15,000 runs. Humans can never be satisfied but I am not of an age to make it that far, so I want people to respect my decision and allow me to fulfil my future plans."
Younis's retirement is a double blow for the Pakistan team as one of the most successful skipper of Pakistan, Misbah Ul Haq announced his retirement a few days ago. The two most experienced players will now leave a void in the team to be filled by a young inexperienced player. Pakistan will have to permeate through the loss and nurture their young players to take forward the Pakistan side.
ADVERTISEMENT
Article continues below this ad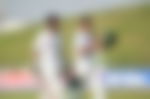 Following the above concern, Younis said,"In the past these things were said, what Pakistan will do with big stars leaving, it will be difficult ahead … but life never stops for anyone, it needs to move on. When I came in I shared the dressing room with players like Rashid Latif, Moin Khan, Inzamam, Wasim, Saeed Anwar and I thought what will happen if they fade away. All pressure will come on us as junior players.But after two to three years Pakistan still did wonders, like in 2009 I won the World T20 with youngsters around me … I think Sarfraz [Ahmed] has a chance here to stand up and take the Pakistan team forward and we should think this way."