Younis Khan – A warrior within
Published 10/29/2014, 9:20 AM EDT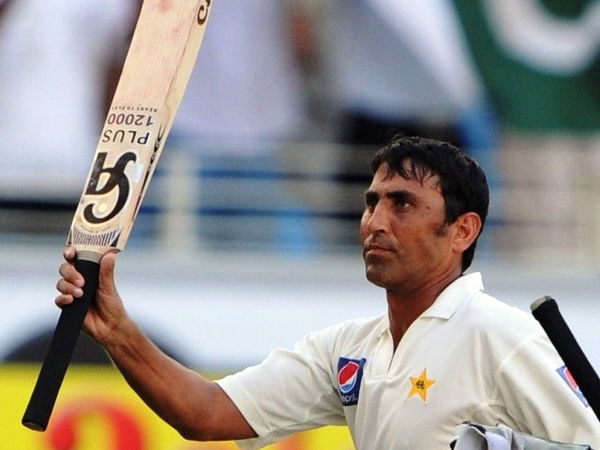 When one thinks of Younis Khan,the first thing that comes to mind is his stubbornness and 'never say die' spirit which are typical to a pathan warrior. He might not have the most fluent techniques but his ability to stay at the crease and struggle for the team's cause is phenomenal.
ADVERTISEMENT
Article continues below this ad
Belonging to a lineup that is constantly lamented for its poor batting, Khan acts as a lone warrior. He provides the much needed stabilization to his side amidst all the boom booms and flash bangs in his team, which burst very loudly but not on a regular basis.
If we take a look at the best batsmen of the modern era, talking about the likes of Tendulkar, Ponting, Dravid, Kallis etc. none of them has an average as good as Younis Khan in 4th innings of a test match. He is often hailed as the King of 4th innings in modern times. A batsman might have the best of averages or technique but his true temperament is tested when he performs in the 4th innings, under the pressure of chasing on the deteriorated pitch. Surely, Younis Khan is always up for this challenge.
ADVERTISEMENT
Article continues below this ad
There are many famous events in Younis Khan's turbulent career that have had a deep impact on him.
He was involved in a rift with Inzamam-ul-Haq after he had an altercation with Shahid Afridi over the issue of being sent as an opener against West Indies in a test match in 2005 where he was an acting captain. He was offered captaincy later in 2007 following the disgraceful early exit of Pakistan in the world cup but he later rejected the due to stress associated with the series of events.
He later took the job of captaincy in 2008 and got dividends for it as Pakistan won their first ICC t20 World Cup in 2009 under his captaincy. It was a proud moment for the skipper. But again a low came in his career as he dropped a simple catch and which perhaps caused the loss of the tournament against New Zealand in the ICC Champions Trophy in 2009. He was given a critical reception due to this and allegations of match fixing started surfacing. Finally he stepped down from captaincy in 2009 due to his inability to face internal rebellion within the team.
As the aftermath of the disastrous Australia tour where he played in the ODIs, Younis was banned by the PCB from all Pakistan teams, for causing infighting within the team, in effect ending his career.
But he didn't give up and strived harder to return back to the team. He stayed perseverant in his approach and waited for the right opportunity to make his fight back and which ultimately paid off. His performance against Australia is enough to validate the fact that Younis Khan is back in form and ready to face any opposition.