"You're Dealing With A Little Black Kid" – When Venus Williams' Father Interrupted Her Interview
Published 05/08/2020, 1:31 PM EDT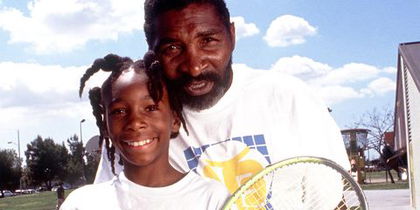 ---
---
Most superstars who are about to become tennis legends show their talent at a very young age. Venus Williams was one of those tennis champions who was already a big name in junior circles before she dominated the professional tour. A lot of people credit her father, Richard Williams, for guiding both his girls to tennis glory. He did employ diverse coaching tactics to ensure his daughters reach where they are today.
ADVERTISEMENT
Article continues below this ad
Serena and Venus Williams have, time and again, named their father as the key to their success. In fact, the movie being made on their lives that is scheduled for a release in 2021 has been named "King Richard" after their father's name.
An interview from Venus' childhood offers a good example of the kind of protection he provided to his children. After a reporter continuously bugged the 14-year-old for answers, her father interrupted to give him an earful. Let's find out what happened.
ADVERTISEMENT
Article continues below this ad
Know More – "I Had Professional Tennis Taken Away From Me" – Venus Williams Opens Up On Struggles With Incurable Disease
How did Richard Williams protect Venus Williams? 
The reporter asked a pretty straightforward question to Venus Williams. He wanted to know whether Venus had the confidence to win the next match. The young girl had no reason to believe otherwise. She was undefeated on the United States Tennis Association (USTA) junior tour. However, the reporter who was taken aback by the amazing sense of confidence kept asking why that confidence is so big.
"I know I can beat her…I'm very confident," the reporter kept asking the question, "You say it so easily. Why?"
As Venus tried to reply saying"Cause I believe it," her father barged in thinking this could hamper her confidence in the future matches.
"Let me tell you why. What she said, she said it with so much confidence the first time, but you keep going on and on."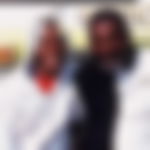 ADVERTISEMENT
Article continues below this ad
"You've got to understand that you're dealing with the image of a 14-year-old child. And this child is gonna be out there playing when your old a** and me are gonna be in the grave.
Know More – "That's A Very Negative Thing" – When Serena Williams Made A Reporter Apologize
"When she says something, we done telling you what's happening. You're dealing with a little black kid and you let her be a kid. She done answered it with a lot of confidence. Leave that alone."
ADVERTISEMENT
Article continues below this ad
History is proof that her father's tactics worked. Coaching is not just limited to the courts. You need to be psychologically available to the player at all times. The will to ensure the confidence of Venus Williams is what makes Richard Williams one of the greatest coaches of all time.