Youth driving prospects to watch out for in Formula 1
Published 04/08/2016, 4:55 AM EDT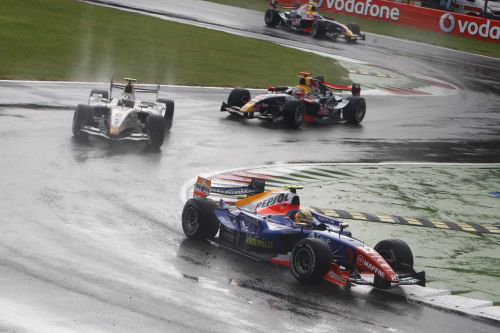 A lot of promising young drivers have competed in Formula 1 over the years. While some persist to achieve glory in the highest echelon of motor racing, others fade away into oblivion. It takes a lot more than mere talent to succeed in the ultra- competitive environment of Formula 1, with determination and hard-work being the key traits of winners. With that in mind, let's have a look at some promising youngsters who have what it takes to make a lasting impact in the sport.
ADVERTISEMENT
Article continues below this ad
Pierre Gasly

ADVERTISEMENT
Article continues below this ad
Age: 20
Nationality: French
Currently the hottest youth prospect to be churned out from the ranks of the highly famed Red Bull Junior team, which has produced world beaters in the likes of Sebastian Vettel, Daniel Ricciardo and Daniil Kyvat to name a few, Pierre Gasly has made a name for himself, winning multiple junior racing accolades throughout his motor racing career so far. The Frenchman was the reserve driver for Red Bull Racing for the 2015 season, and currently drives for Prema Racing in the GP2 series where he is one of the title contenders for this season. Gasly secured a championship victory in Formula Renault 2.0 in 2013 before moving on to Formula Renault 3.5, where he finished a respectable 2 in his debut season to another Red Bull protégé and current Formula 1 driver Carlos Sainz.
Gasly is set to join Scuderia Toro Rosso, Red Bull Racing's junior F1 team, as soon as either of it's current drivers move up the ranks.
Esteban Ocon: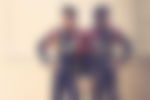 Age: 19
Nationality: French
A graduate of the Mercedes F1 youth drivers programme, Esteban Ocon is currently the reserve driver for Renault F1. Ocon is also set to drive for Mercedes Benz in DTM for 2016, filling the vacant seat left by fellow Mercedes F1 youth driver Pascal Wehrlein, who currently drives for Manor Racing in Formula 1. The Frenchman served as a test driver for Lotus F1 in 2014 and Force India in the subsequent year. Prior to that, he won the GP3 championship in his debut season with ART Grand Prix. Ocon also won the FIA Formula 3 championship in 2014, beating the likes of a certain Max Verstappen, who was his championship rival at that time. The Frenchman is rated very highly among the best young driving prospects in the world and it's only a matter of time before he is offered a race seat in a Formula 1 team. There can be no doubt in asserting that Esteban Ocon definitely has what it takes to be a world beater.
Pascal Wehrlein: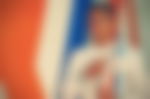 Age: 21
Nationality: German
At the tender age of 21, Pascal Wehrlein displays an impressive motorsport career, having won in nearly every race series he has competed in. The German currently drives for Manor Racing in Formula 1, where he has notched a couple of excellent results so far. Wehrlein also holds the record for being the youngest ever DTM champion, as he comprehensively won the championship with the Silver Arrows in 2015, beating the likes of former F1 drivers Paul Di Resta and Timo Glock. In 2014, Wehrlein drove for Mercedes F1 in the Abu Dhabi test at the end of the season. The German justified the hype surrounding him, as he set the fastest lap on day two, a massive 6 tenths of a second clear of anybody else. He also drove in the 2015 Barcelona test for both Mercedes and Force India. Lauded as one of Formula 1's future stars by a lot of people in the F1 community, Pascal Wehrlein most definitely has a glittering career ahead of him.
Stoffel Vandoorne: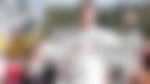 Age: 24
Nationality: Belgian
Arguably one of the most promising graduates of the Mclaren Youth Driver Programme, Stoffel Vandoorne is currently a reserve driver for Mclaren Honda. He made his Formula 1 debut last week in Bahrain, filling in for the injured Fernando Alonso. The Belgian drove brilliantly to finish a stunning 10 place, acquiring his and Mclaren Honda's first points of the season. Vandoorne enjoyed a brief, yet very successful run in GP2 with ART, finishing runner-up in his debut season in 2014 and winning the championship the subsequent year, beating his nearest competitor Alex Rossi by a massive 108 points. The Belgian is set to compete in the Japanese Super Formula this year. It's only a matter of time before Vandoorne is offered a permanent race seat in Mclaren, and with the kind of experience and talent he possesses, a world championship is definitely within his reach.
ADVERTISEMENT
Article continues below this ad
Max Verstappen: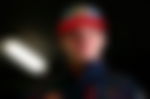 Age: 18
Nationality : Dutch
ADVERTISEMENT
Article continues below this ad
The teenage sensation that's hit Formula 1, Max Verstappen is THE most acclaimed young driver in the sport. The son of retired Formula 1 pilot Jos Verstappen, Max holds the record for being the youngest ever driver in Formula 1 history. Another graduate of the famed Red Bull Racing Academy, he currently drives for Scuderia Toro Rosso, having made his debut with the Italian outfit in 2015. His rise to the upper echelons of motor racing was a tad unusual. The Formula 1 world was shocked when he was promoted to race for Toro Rosso after only one year of experience in single seater racing, at the tender age of 17. The Dutchman proved his critics wrong, with his plucky driving style and bold overtaking manoeuvers, winning him the respect of fellow drivers and other members in the F1 paddock. He finished his debut season in a brilliant 12 place, amassing 49 points. Verstappen was lauded by the FIA for his brilliant season as he was bestowed with three awards- Rookie Of The Year, Personality Of The Year and Action Of The Year for his spectacular overtake on Felipe Nasr across the Blanchimont corner in Spa which had our hearts in our mouths. There is no doubt that Verstappen has a long way to go, and could possibly become the face of Formula 1 racing in the years to come.