YouTuber Jacksepticeye Donates $100,000 and Raises Over $650,000 During COVID-19 Charity Stream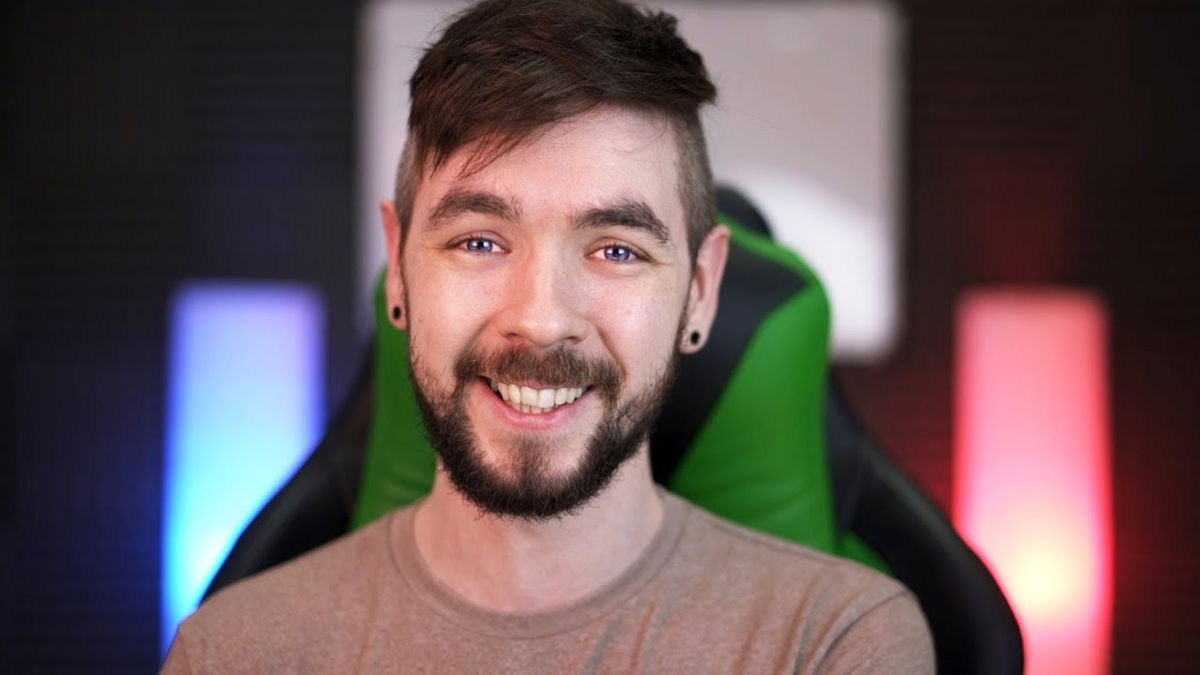 Sean William McLoughlin is a highly popular YouTuber. You might better know him as "Jacksepticeye."  The Irish content creator has over 23 million subscribers and a jaw-dropping 12 billion views. He has stepped up to raise well over $500,000 for the fight against COVID-19 disease that has gripped the globe.
Jacksepticeye is a man who is often involved in fundraisers that raise millions in charity.
A while back he gave Metro.co.uk an interview in which he gave us an insight into his humanitarian mindset.
'I think anybody who has a huge following has some sort of responsibility to do things in a positive way,' he said. 'I had a huge feeling of responsibility years ago because my channel was so large and it was growing so quickly and I had one of the largest channels on the platform."
Naturally, he wanted to do his part once again, given the health crisis we find ourselves in.
Also Read- "Ninja Is a Punk-F*cking B*tch" – Fortnite Controller Debate Rages On
YouTuber raises significant money
Yesterday, he announced his intention of running a live charity stream to raise funds. As always, he was quite successful in rallying up the troops and chipping in.
We are all stuck inside, isolated from each other physically. With the power of the internet, that distance gets a lot smaller. I've always tried to be an advocate for how amazing the internet and it's communities can be and THAT'S what tomorrow's COVID 19 event is about!

— Jacksepticeye (@Jack_Septic_Eye) April 6, 2020
We're live with #HopeFromHome raising money in the fight against COVID 19! Please join and give as much as you can

— Jacksepticeye (@Jack_Septic_Eye) April 7, 2020
Having started off the charity stream, it was soon trending on Twitter.
"The #HopeFromHome fundraiser is trending on Twitter right now. Can we get it even higher!?" 
It sure went higher. Many of his subscribers and even others chipped in to make the event highly successful. Incidentally, they managed to raise more than $300,000 in less than three hours.
Take a look at how the event gathered speed. Progressively, Jacksepticeye raised some significant amount of money. He was helped by his fans and creator friends too.
We absolutely annihilated our goal of $300,000 in just 2.5 hour!! Thank you SO much but we're not stopping there. I have now raised the goal to $500,000 and I am personally donating $100k to get us there. We're all in this together! ♥️ #HopeFromHome

— Jacksepticeye (@Jack_Septic_Eye) April 7, 2020
$500,000 IN 5 HOURS!! That is so unbelievable, I am absolutely blown away! The fundraising isn't stopping there though, let's see how far we can push this. If you want to help out and fight back against COVID 19 then please join us! #HopeFromHome

— Jacksepticeye (@Jack_Septic_Eye) April 7, 2020
Words can't express how crazy today was. We ended the stream at $654,884.10. I am so emotionally overwhelmed but I have nothing but love and gratitude to all of those who donated and made such a huge difference today. I love you all, thank you! ♥️

— Jacksepticeye (@Jack_Septic_Eye) April 8, 2020
Moreover, he himself put in a huge amount of his own money towards the charity.
You heard him! Can someone step up to the challenge for #HopeFromHome?? https://t.co/BPSjAVl4rJ pic.twitter.com/Iljxl3zVrP

— Tiltify (@WeAreTiltify) April 7, 2020
As it currently stands, the charity event has raised a phenomenal $1.5 million on a global scale.
Ninja took to twitter to praise Jacksepticeye too.
What an incredible use of your platform dude. You and your community are insane. https://t.co/6iP4fePkcU

— Ninja (@Ninja) April 8, 2020
Thank you SO much to all the other people who streamed and helped raise money and awareness today as well. The global total stands at over $1.5 Million so far and it's still going. Thank you for taking the time and using your platform to do good!

— Jacksepticeye (@Jack_Septic_Eye) April 8, 2020
This is a very admirable effort by Jacksepticeye. As long as we have people like him around, I think we'll be fine with anything that is thrown at us.