YouTuber Reveals How Dr Disrespect Is Still Being 'Disrespected' by Twitch
Published 03/01/2021, 10:17 AM EST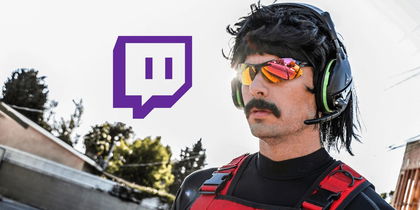 ---
---
Herschel "Guy" Beahm, better known as Dr Disrespect, is one of the most polarizing content creators. The YouTube streamer has been one of the most well-recognized faces in gaming for some time now. For over a year, Doc has been going through a rough patch with his former platform of choice, Twitch.
ADVERTISEMENT
Article continues below this ad
Ever since his permanent ban from Twitch in 2020, Guy has faced some unwarranted criticism and punishment. Recently he was even excluded from the Call of Duty: Warzone tournament organized by Toronto Ultra.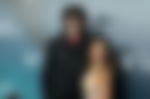 ADVERTISEMENT
Article continues below this ad
In a new video YouTuber ReviewTechUSA elaborated on why he feels Twitch is "screwing over" Dr Disrespect. His YouTube channel boasts almost 1 million subscribers that watch his daily videos on current eSports trends. Throughout the video, he makes noteworthy points as to why he believes that Doc is being portrayed to be someone he is not.
Does Dr Disrespect deserve this criticism?
ReviewTech begins the video by pointing out the various accusations leveled against Guy following his Twitch ban. In particular, he references Rob 'Slasher' Breslau, an eSports consultant. Rob has been at loggerheads with Dr Disrespect for some time now and claims to know the reason behind his permanent ban.
Furthermore, the video elaborates on how various other Twitch personnel have accused Guy of the most heinous crimes, but they "had nothing" in terms of evidence to back their claims up.
ADVERTISEMENT
Article continues below this ad
Dr Disrespect has moved his content and streams to YouTube since his ban, where everything has been "hunky-dory" so far. ReviewTech explains that YouTube would never have let Doc onto their platform if they'd found any criminal history. Consequentially, he comes to the conclusion that Guy's relationship with Twitch may have soured due to "some contract falling out."
Lastly, ReviewTech speaks on the fact that Dr Disrespect has been excluded from the recent $100K Warzone tournament. Although the doctor's teammate ZLaner will take part, he regrets not being able to team up with the Two-Time. ReviewTech sees this as "petty" behavior on Twitch's side.
ADVERTISEMENT
Article continues below this ad