"You've Beaten Me With That Volley" – Roger Federer Responds To Novak Djokovic's Challenge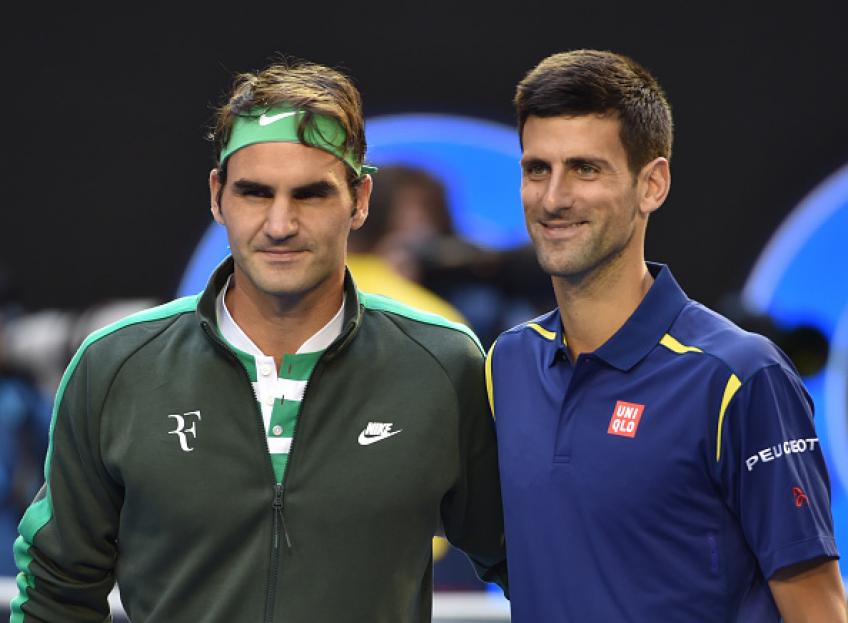 Roger Federer has kicked off a series of interesting interactions on social media after his exciting challenge to some celebrities to post their own home training routine.
Novak Djokovic had been the first to respond. The Serbian star posted his own video of volleying against the wall just a little while after Roger's video. He even asked the Swiss maestro if he was doing the thing correctly.
Well, Federer took no time to respond to his dear friend and very fierce rival. Let's find out how Roger Federer responded to Novak Djokovic.
Know More – Roger Federer Asks Dwayne Johnson And Cristiano Ronaldo Among Others About Home Training Routine
What did Roger Federer say to Novak Djokovic? 
Federer had a hilarious response to Novak Djokovic. This is what Federer said in his own story after a short while –
"You've beaten me with that volley more than a few times, I don't think you need any tips."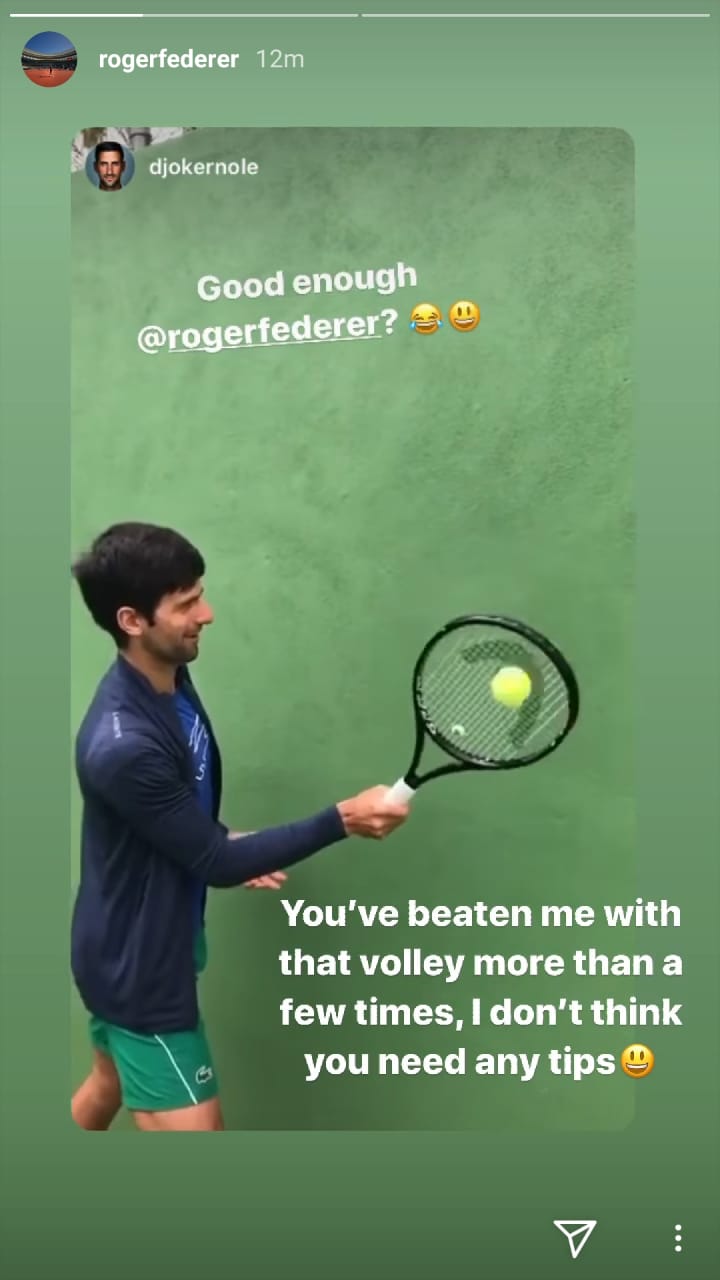 Federer is not wrong when he says this. We don't know about volleys, but Djokovic has certainly beaten Roger a lot when it comes to overall statistics. The Serbian star holds a positive win-loss record against Roger Federer with him being ahead by a margin of 27-23.
Roger has nominated many other big stars for this extremely interesting challenge. These include the likes of Dwayne Johnson, Cristiano Ronaldo, Rafael Nadal, Toni Kroos and even Coldplay. We expect most of these people to respond to Federer.
WATCH – Novak Djokovic And Alexander Zverev Respond To Roger Federer's Challenge
In the process, we might get a peek into the quarantine routines of our favourite stars. Additionally, if Roger also responds to all of these people, then there will certainly be some interesting interactions on social media. Personally, we'd love the idea of a Roger Federer banter with The Rock (Maybe, we finally get to see what The Rock is cooking during quarantine).
One thing is for sure, we'll keep you update as and when these responses start coming.