Yuvraj Sing Hung Up His Boots From The International Cricket
Published 06/10/2019, 5:00 AM EDT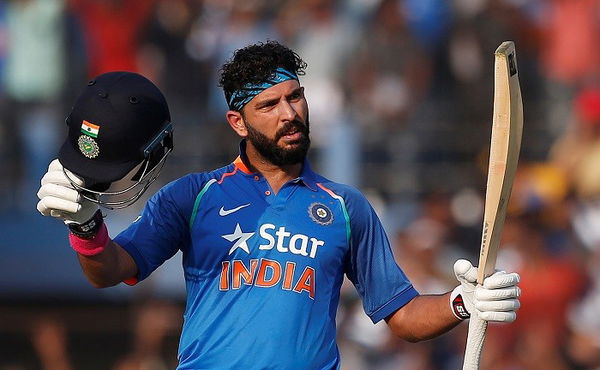 The hero of India's 2011 World Cup win, Yuvraj Singh has hung up his boots from International Cricket on June 10. He has called a press conference at a plush South Mumbai hotel on Monday to announce his retirement.
ADVERTISEMENT
Article continues below this ad
Yuvraj Singh, who last donned the blue jersey in 2017 for the 50-over format, made his debut for India in 2000. He amassed more than 3500 runs in 304 matches while he has played 40 Test matches and scored 1900 runs. He has more than 1100 runs from 58 Twenty20 International games.
However, who can forget his six sixes off Stuart Broad at Durban the inaugural ICC World Twenty20 in South Africa. That helped him to reach him to the fastest fifty ever off only 12 balls in a T20 game. It was also the fastest fifty in any form of International Cricket.
ADVERTISEMENT
Article continues below this ad
A senior BCCI official had earlier told PTI that Yuvraj Singh might be thinking of his retirement from international and first-class cricket.
"He would like to speak to the BCCI and get more clarity on plying his trade in tournaments like GT20 (Canada), Euro T20 Slam in Ireland and Holland as he has offers," a BCCI source had said.
While addressing the media, the veteran player said, "It's was great rollercoaster ride and beautiful story but it has to come to an end. It was the right time to go."
"After 25 years in and around the 22 yards and almost 17 years of international cricket on and off, I have decided to move on. This game taught me how to fight, how to fall, to dust off, to get up again and move forward," he further added.
"I have never stopped believing in myself…always believe in yourself": "I would like to thank selectors and Sourav Ganguly for giving me another chance," Yuvraj Singh said. "I made some great friends and some not so great friends in cricket over the years. It has been a lovely journey…see you on the other side."
The southpaw has a brilliant career in the List A and First Class cricket as well. He has nearly 9000 runs in 139 First Class games whereas in 423 List A games, he smashed more than 12000 runs. He has a pretty good record in the T20 format as well.
He played for Kings XI Punjab in the first two seasons of Indian premier league (IPL) where he claimed his first hat-trick in T20 against Royal Challengers Bangalore at Kingsmead in Durban at the same ground where he smashed six sixes. He dismissed Robin Uthappa, Mark Boucher and Jacques Kallis while registering the hat-trick. In the same year, he took his second T20 hat-trick against Deccan Chargers at the Wanderers Stadium in Johannesburg while dismissed Herschelle Gibbs, Andrew Symonds and Venugopal Rao.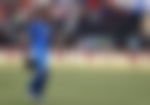 Later, he was brought to Pune Warriors in 2011 edition of IPL. In 2014, Yuvraj Singh was bought by the Royal Challengers Bangalore for 14 Crores and after one year, it was Delhi Daredevils who bought him for a whopping Rs. 16 Crores. He was bought by Sunrisers Hyderabad for Rs. 7 crores in 2016 and had a successful campaign with them.
Though he was retained by Sunrisers Hyderabad in the next season, he didn't have a great season. later, he was picked by Kings XI Punjab for his base price of 2 crores where he had the worst campaign as he managed to score 64 runs from 7 matches. In this year, he played for Mumbai Indians who bought him for his base price of 1 crore.
He is the only player who played for winning causes in the U-15 World Cup in 1996, U-19 World Cup in 2000, T20 World Cup in 2007 and the ICC World Cup in 2011, becoming the 'Man of The Series' as well.
Like every player, he has also faced ups and downs in his career. In November 2002, he was struggling in the first five games of the seven-match ODI series against West Indies, where he has the highest score of 30. However, back in form in the final two games. In May 2003, he was signed by the Yorkshire County Cricket Club for the county, becoming only the second Indian player after Sachin Tendulkar.
ADVERTISEMENT
Article continues below this ad
Though he has been excluded from the national squad before the 2015 ICC World Cup, he was performing well in the domestic season. He returned to the T20I squad for the Australia tour in January 2016 after performing well in Vijay Hazare Trophy. However, he couldn't do well there and as a result, he again left out of the squad.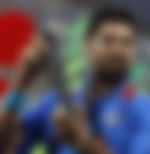 He was again named in India's ODI squad in January 2017 for the home series against England where he scored his career best 150 in the second game. The knock came off 127 deliveries which included 21 fours and three sixes.
ADVERTISEMENT
Article continues below this ad
After that, he started struggling in both ODI and T20 format due to which he was even dropped from his side in the IPL as well. This might be the reason he thought to call it quits and announced his retirement.
A career with lots of records and a return in style after beating cancer, he is undoubtedly an inspiration to everyone. The childhood hero of many, Yuvraj Singh will be missed for sure after his retirement.