Zac Taylor suggests Bengals are unequivocal over Joe Burrow
Published 04/22/2020, 7:20 PM EDT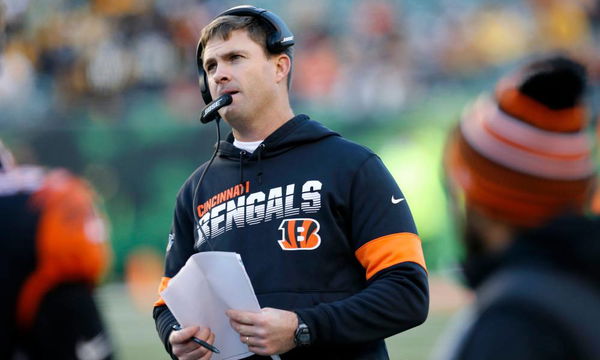 ---
---
The Cincinnati Bengals have been in constant news since they got the first pick in the drafts. The team was in a certain amount of doubts over Joe Burrow, but the management seems clear on their choice now. The LSU quarterback is arguably the hottest pick in the 2020 NFL draft ever since he won the Heisman Trophy.  
ADVERTISEMENT
Article continues below this ad
Joe Burrow, who moved to LSU in his junior year, led the side to Championship trophy. The highly-rated quarterback passed for over 5,600 yards in the 2020 season. He also created a record by passing for over 60 touchdowns, which were also a record in NCAA history.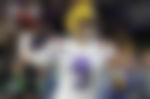 ADVERTISEMENT
Article continues below this ad
Zac Taylor hints at the certainty on Joe Burrow
.
Zac Taylor, the head coach of Cincinnati Bengals in a chat with Ben Baby of ESPN.com, indicated on what could be their opening move. Taylor said that they were "very comfortable" with Joe Burrow as a prospect. He added, "We talked to a lot of guys but certainly formed a really good relationship with Joe and been really impressed with everything we've seen from him."
ADVERTISEMENT
Article continues below this ad
Even though Bengals have not revealed their plans to sign Joe Burrow, many analysts believe it could just be a part of their strategy. Joe Burrow is coming off a sensational NCAA campaign. The 23-year old has already drawn comparisons with Peyton Manning and Tom Brady. Peyton Manning recently also suggested that he would be happy if Burrow breaks his record. According to several reports, the Bengals want to give Burrow a chance to relish when they chose him as their first pick in the draft. 
Zac Taylor expressed his views on Burrow. He said 
"He's as advertised." 
ADVERTISEMENT
Article continues below this ad
He also revealed about the discussion they have had with the players."All the things we heard about him, we saw from our first meeting with him, and as we've gotten to know him over the last couple weeks."
The Cincinnati Bengals are looking sure to make Joe Burrow the first player to be drafted. Barring some miracle, Burrow is sure to wear Bengal's Orange and Black.