Zhongli, Xiao, or Hu-Tao? Who Brought In the Most Money as Genshin Impact Hits $1 Billion in Revenue?
Published 03/24/2021, 9:34 AM EDT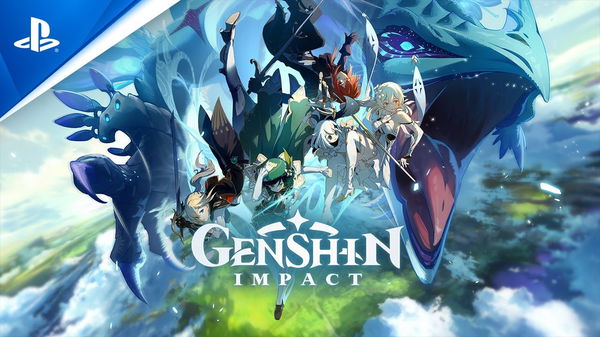 Genshin Impact has become miHoYo's most successful title. It has thus far broken every record that the gaming studio held dear. In a short time, the title also gained recognition from the industry, which saw it getting nominated in several categories at award shows. More news from the industry points at another major feat that the game has achieved in 2021.
Within six months of launch, the title has accumulated ground-breaking revenue from player spending. This fact alone has made it one of the most lucrative projects of the modern era that could alter the course of the gaming industry.
ADVERTISEMENT
Article continues below this ad
The report points towards insane numbers that might be too hard to digest. In six months of its life-cycle, Genshin Impact has earned a remarkable revenue of a billion dollars!
So far, Geo archon Zhongli has stayed at the top by bringing in $15.5 million, followed by the community's favorite unit, Xiao, at $15.1 million.
Ganyu's powerful charge shot and insane DPS capabilities have made her one of the most important units in the game. She has managed to bring $14.8 million in revenue, followed by the latest release of Hu-Tao at $12.8 million.
Surprisingly, Venti did not make the list. Although, the last spot has been acquired by Mondstadt's superstar alchemist Albedo. So far, he has brought in $9.1 million in revenue.
Twitter reacts to Genshin Impact earning over a billion dollars in revenue
Fans flocked to this news to offer their reactions on the thread. The top list of the highest sellers might have surprised a lot of fans, as it might not include their favorite units.
Albedo fans are in disbelief as their favorite character failed to break into the top 3. It is well known how powerful this character is, and he can offer support unlike any other in the game.
This feat impressed the fanbase worldwide, but this fan still has one significant issue with the title.
What miHoYo has achieved with #GenshinImpact is undeniable. However, I really would like to see the split for each platform the game is on. Technically it is not a "mobile only" game, so I don't know how the "Fastest" part is calculated compare to games that is on mobile only.

— Rocket Punch (@RocketPunch1221) March 23, 2021
Fans voiced more complaints on the thread, as this fan called the 60 primogems per day inadequate.
And they give us 60 gems a day for free (not even enough for a single pull)

I bet venti hits 20mil

— J Hutch (@jhutch9124giant) March 23, 2021
ADVERTISEMENT
Article continues below this ad
This fan pointed out an important fact about Hu-Tao., which makes her incredibly special. Other characters were featured inside the storyline, which allowed them to amass a fanbase. And while Hu-tao never really got the same opportunity, she still managed to beat the competition.
zhongli and xiao (and frankly the other 5* charas) did have better promotion by appearing in the main storyline, building up a solid fanbase long before their release. the news of hutao herself (despite not being formally introduced b4) has been spread far and beyond by leakers-

— charlene (@charxmione) March 24, 2021
ADVERTISEMENT
Article continues below this ad