Zlatan Ibrahimovic has his Statue Vandalised and Broken After Alleged 'Betrayal'
Published 01/05/2020, 10:13 AM EST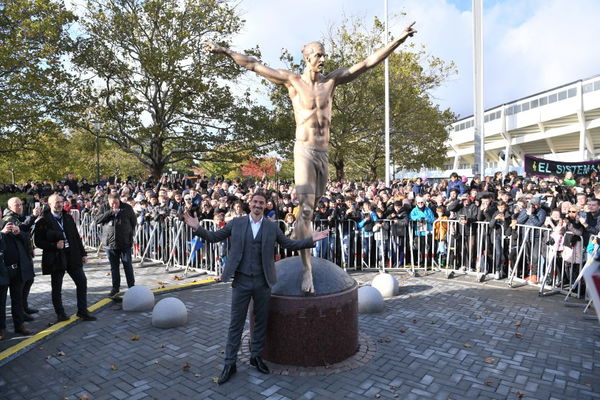 ---
---
The statue of Zlatan Ibrahimovic was toppled and vandalized in Malmo, Sweden. On Sunday night, the statue was horrifyingly broken down in the football city of Sweden.
ADVERTISEMENT
Article continues below this ad
The statue was made in the honor of the Swede player as he started his career from the club. The deal was struck between Ajax and Malmo when he moved on from the city.
Vandalism became a routine when in recent news it was announced that Zlatan has bought a share of Stockholm based premiership club Hammarby. The news didn't settle well with the fans as the started damaging the figure of the player.
ADVERTISEMENT
Article continues below this ad
Zlatan Ibrahimovic also filed a complaint of hate-crime but it was to no avail.
Recently, the statue was finally torn down. It was overturned during the night and the feet were sawn off. Statue was found broken, lying on the fence which was placed to protect it.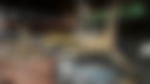 The feet still remain in the foundation even though one has been completely separated from the bone. The statue lies side by side as one arm is outside while the other is on the ground.
ADVERTISEMENT
Article continues below this ad
A sweater was placed on the figurine which had SWEDEN written in big yellow colors. The black sweater covers the face of Ibra in the statue. Someone also sprayed the word "removed" with a blue color on the ground next to it. The blue color is also painted all over the back of the statue.
The police arrived at the scene around 2:30 in the morning. The commanding officer stated that the patrol group named "Operation Rimfrost" had just left the site as they went to patrol another area. Municipal officials have been notified and the chances of the statue being placed again seem bleak.
The statue was subjected to constant vandalism due to the news of Zlatan buying shares of Hammarby, who were the local rivals of Malmo. Even the night of the news reveal, the statue was burned and later in December, its nose was also cut off by someone.
ADVERTISEMENT
Article continues below this ad
What happens to the remains of the statue is now unclear. What was once claimed as the symbol of football for kids of the area, now lies in shambles and broken at its feet.