Zlatan Ibrahimovic Talks About Manchester United
Published 11/22/2018, 9:52 AM EST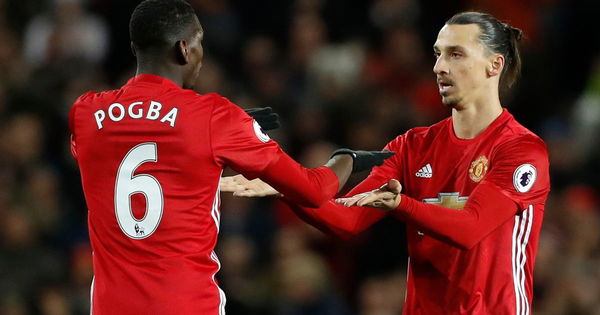 ---
---
Zlatan Ibrahimovic, opened up about his days at the Manchester United in an exclusive interview with BBC Sport. The Swedish legend was forced to make an exit from the prestigious club, after failing to return to his older self, after an injury related break, hampered his spectacular progress at the club. Zlatan says he felt he had built a good relationship with everyone at Manchester United.
ADVERTISEMENT
Article continues below this ad
"I miss all of them",
 says Zlatan Ibrahimovic. "I
had a fantastic time at United. Wazza [Wayne Rooney], Michael Carrick, then the young guys that wanted to show the world who they are by playing football and they had a lot of hunger to show",
 he said.
 "I had a good time because I got to know everyone, I was the mature guy with all these guys who were not mature
."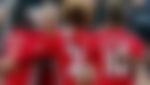 ADVERTISEMENT
Article continues below this ad
The Swed also spoke about the French international Paul Pogba. "Paul Pogba, I had never played with him before and I didn't know him as a person", said Zlatan Ibrahimovic. "We have the same management and when I got to know him I got to find a fantastic person and a fantastic footballer, but someone who needs to be guided."
ADVERTISEMENT
Article continues below this ad
He also praised the Frenchman, who has often been criticized for his lack of performances on the pitch.
"He is a professional guy that works every game and never misses training or a game. Those are all the things that people do not see, you only get judged by what you can see on television or the 90 minutes in the stadium, that's where you have to perform", 
said Zlatan.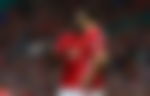 Zlatan further went on to say that Manchester United made him feel young again, despite the number of candles on his cake. He singles out his relationship with Paul Pogba in particular. "When you click with someone it just clicks", he said. "The connection on the field was amazing, we helped each other very well, I needed him and he needed me. The first year at United we had a fantastic year. They made me feel like Benjamin Button. I was getting younger and younger, then unfortunately I got my injury."
ADVERTISEMENT
Article continues below this ad
"The Premier League should be happy I did not come 10 years ago because it would've been a different story. You see all my numbers [of goals] and all of these numbers would've been in the Premier League. I came to the right club in United. It was the club and the shirt that I was supposed to shine in and I did it", said Zlatan