'Almost Wasn't Fair': Reggie Miller Details How Zion Williamson Is Officiated Like Shaquille O'Neal
Published 05/13/2021, 12:58 PM EDT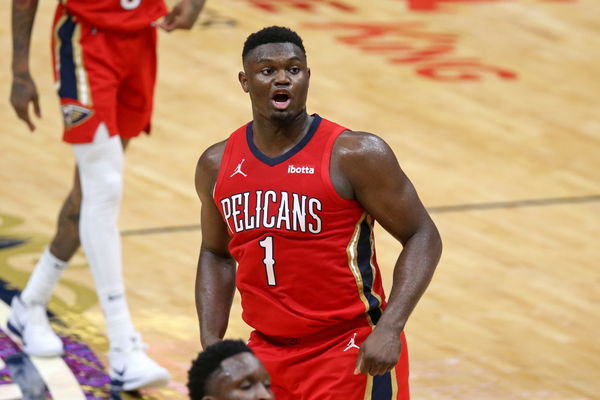 ---
---
Pelicans drafted Zion Williamson in 2019 while he continued to set the league on fire. Being an offensive monster inside, he takes the game to his opponent every fortnight. The officials had a tough time in handling Shaq because of his brute strength, and Reggie Miller described how Zion fits the bill.
ADVERTISEMENT
Article continues below this ad
Notably, the Pelicans are outside the playoff rankings while Zion is out with a broken finger. Despite his deficiencies in shooting the mid-range, the Pelicans need him to be fit. Not only he is good at converting points but also reliable in the defensive aspect of play. The power forward is good at breaking boards and influences his teammates with highlight plays.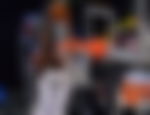 Reggie Miller draws comparisons between Shaquille O'Neal and Zion
ADVERTISEMENT
Article continues below this ad
In a recent interview with Dan Patrick, Miller pointed out the improvements that Zion could make to his game. He stated:
"I think with Shaq, Shaq was so much bigger than everyone else, and so much more powerful, it almost wasn't fair. I think what David Griffin and the Pelicans, and to Zions credit, is what they are doing is planting a seed for years to come because until he develops that outside jump shot, you and I have talked about it many of times.
If they can't solve what he is doing in the paint if it ain't broke don't fix it. The reason why he gets his shot blocked the most is because that's where his bread and butter is, that's where his candy land is. It is in the paint." said Miller. 
Notably, Miller commented on how Zion can improve his game by developing a jump shot. By adding a shot off the dribble, he mentioned how that would be a new arsenal in his skill set, as well as kept the defenders at bay. Being compared to Shaq is understandable because Zion matches in all the physical attributes.
ADVERTISEMENT
Article continues below this ad
What is the future for Zion Williamson and Pelicans?
With Brandon Ingram and Lonzo Ball, the Pelicans are building a team for the future. They are trying to fill up spots to contend, for a playoff run. Meanwhile, Zion averages 27 points, and 7.2 rebounds per game, while having a field goal percentage of 61.1%. There is no chance of stopping him when he drives forward to the rim. But because of his weak jump shot, teams now focus on how to stop him in the paint.
ADVERTISEMENT
Article continues below this ad
The Pelicans have their work cut out as Zion is out injured. While they consider him to be a prospect, other players need to step up in his absence. In a random prediction into the future, Zion has all it takes to be the next Shaquille O'Neal.