Ana Ivanovic Reportedly to Come Out of Retirement to Play Alongside Novak Djokovic at Serbia Open 2021
Published 04/03/2021, 10:54 AM EDT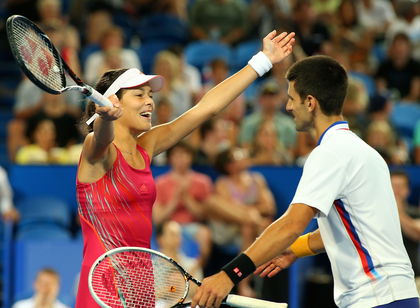 ---
---
Former World No.1 Ana Ivanovic is reportedly eyeing a return to the WTA tour. The Serbian Grand Slam champion retired back in 2016, but she could return to the courts at Serbia Open 2021 and play alongside Novak Djokovic according to the tournament director.
ADVERTISEMENT
Article continues below this ad
Serbia Open used to be an ATP 250 tournament, but this year it will also host a WTA tournament. The tournament director, Djordje Djokovic, hinted at the possible involvement of Ana Ivanovic in an interview.
"When we look at all the Grand Slam champions we had, it will hopefully motivate our girls to push better and better on the list. It's too early to talk about the players, we signed the license seven or 10 days ago. We will be able to use the infrastructure and we want to bring our tennis ambassadors."
ADVERTISEMENT
Article continues below this ad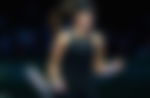 In follow up to the above quote, Djordje Djokovic was asked whether he meant Ana Ivanovic and he straight away replied, "Yes".
The player herself hasn't said anything yet, but as the Serbia Open is being held with great enthusiasm, she might as well grace the event and start her fairytale again.
Ana Ivanovic and Novak Djokovic: two crown jewels of Serbia
Serbia has had only two Grand Slam champions. One is Novak Djokovic and the other being Ana Ivanovic. Djokovic himself has been a great advocate for the Serbian Open. But Djordje Djokovic in his comment indicated he is expecting a lot from the new WTA event in Belgrade.
ADVERTISEMENT
Article continues below this ad
"We are proud that we managed to bring both the WTA 250 tournament and the challenger. We are very proud of that, women's tennis deserves to have a tournament," Djordje Djokovic said. (quotes have been translated via Google)
Ana Ivanovic won the 2008 French Open and has won 15 titles. Both Djokovic and Ivanovic won their first Grand Slam title in 2008. With bad form and injuries, Ivanovic had announced her retirement in 2016. But now, Ivanovic will join fellow Grand Slam champion, Kim Clijsters, who, in 2020, came out of a long-term retirement as well.
ADVERTISEMENT
Article continues below this ad