Andy Murray Backs Compulsory COVID-19 Vaccine for Tennis Players Entering the Tournaments
Published 11/25/2020, 8:23 AM EST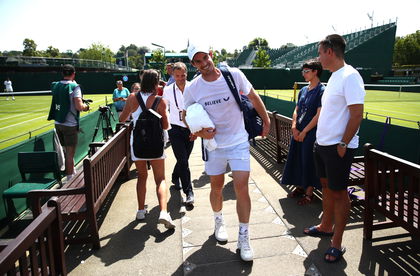 ---
---
2-time Wimbledon champion Andy Murray has not been in the best of forms that we've been used to seeing him. Post-2017, Andy has had constant trouble with regard to his hip. He's had to undergo surgery on more than one occasion. As a result, his form has dipped and the match outcomes have certainly suffered. 
ADVERTISEMENT
Article continues below this ad
For the first time ever, did the world witness a pandemic. The coronavirus forced the organizers to either cancel tournaments or postpone them. Along with that, when tournaments were conducted, they had to be held behind closed doors. Finally, now that the vaccine is soon going to be available, Andy expressed his desire for players to take it since it would remove the fear that exists amongst people in order to ensure smoothness in living.
The former World No.1 said, "I would hope that all the players would be willing to do that for the good of the sport – providing everything has proved to be safe, clinical trials and everything has been done and there are not any significant side effects."
ADVERTISEMENT
Article continues below this ad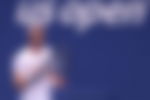 Andy Murray: Understanding Effects of Vaccine 
Of course, it's important for people to study all the pros and cons of the vaccine. It would make sense first for the people in charge to conduct the necessary trails before making it available to one and all. Citing these reasons, Murray further added, "I guess we're not going to know the long-term effects potentially for a while. So I would hope, providing all the clinical trials and everything has been done, that the players would all be willing to do that."
ADVERTISEMENT
Article continues below this ad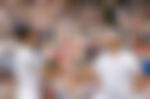 In May 2019, Andy was knighted and is known as Sir Andy Murray since then. His performances at the Olympic Games, winning 2 golds (2012 and 2016) certainly did his nation proud. He first broke the jinx of a Briton winning a slam after 76 years. Andy won the 2012 US Open along with Wimbledon titles in 2013 and 2016 respectively. 
ADVERTISEMENT
Article continues below this ad