Apex Legends: Player Finds Game-Breaking Revenant 'Hack' to Chain Wall Bounces
Published 07/03/2021, 3:35 PM EDT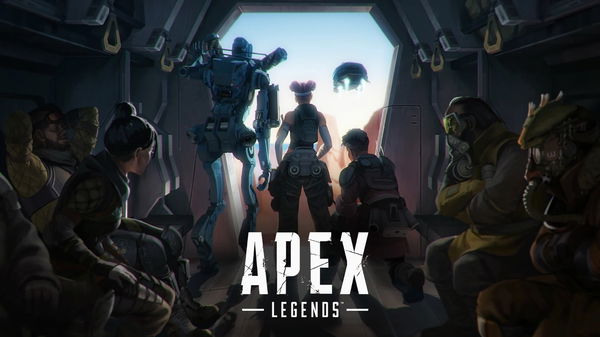 ---
---
Revenant has got a lot of love since the day he was released in Apex Legends. But, players had to wait a while for Revenant to be a good Legend. For one thing his climbing ability was less than satisfactory. Respawn has taken care of that, and Revenant, now, is one of the most popular Legends in the game. And players of the game have also recently discovered that Revenant can chain wall bounces.
ADVERTISEMENT
Article continues below this ad
Apex Legends: Revenant just got better (maybe)
A pro Apex Legends player posted a video on Twitter showing gamers around the globe how the newly discovered maneuver works. And seems like the maneuver can't be used unless the player finds themselves in an area with two walls on either side. The walls can't be far apart either.
ADVERTISEMENT
Article continues below this ad
WATCH THIS STORY: Best Rage Moments of Ninja, Shroud, Tyler1, xQc, Dr Disrespect, and Nickmercs
Players can use the move to distract enemies. But in this case, they will be leaving themselves vulnerable. Players can also try to use this maneuver to be on the offensive, but it is unlikely the player will leave the gunfight scot-free. Respawn hasn't said anything since the Revenant's secret came to light. So it's hard to tell if this wall-bounce-chaining ability of Revenant was intended to be in the game. If not, there's a good chance Respawn might do something about it.
ADVERTISEMENT
Article continues below this ad
Revenant: other news
Not only did the character get a buff in terms of climbing ability, Revenant's hitbox was also slimmed down to facilitate fair gunfights. And the biggest updates Revenant got came in the form a new heirloom. Players love a new heirloom. And Revenant had been already established as a favorite legend, so on top of giving him buffs, Respawn decided to give him a new heirloom. The heirloom is a scythe that goes perfectly with the intimidating legend. And players couldn't be more pleased.
What the future holds for Revenant and his newly discovered ability remains to be seen. But players of Apex Legends seem to finally have got the Revenant they always wanted.
ADVERTISEMENT
Article continues below this ad