Assassin's Creed Valhalla E3 2021: Ubisoft Announces a Second Expansion Pack, Return of Popular Mode and a Promise of More in 2022
Published 06/13/2021, 8:42 AM EDT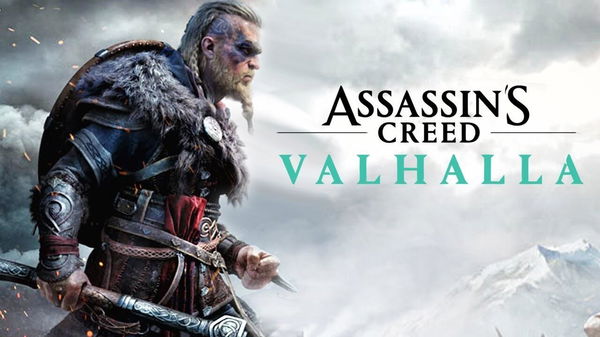 ---
---
The latest game in the Assassin's Creed franchise, Valhalla, is getting new content as early as this month with Ubisoft announcing one-handed swords are coming to the game in a matter of weeks. Ubisoft also revealed at E3 2021 that other additional content will be accessible to players soon. The Siege of Paris expansion pack and the Discovery Tour are two things players wait in anticipation of. 
ADVERTISEMENT
Article continues below this ad
Since its release in November 2020, Assassin's Creed Valhalla has been supplying players with engaging content continuously. Just prior to the major announcements at E3 2021, the game had seen its first expansion pack—Wrath of the Druid. And with more new content on the horizon, AC Valhalla is a gift that just won't stop giving. 
Second expansion pack for Valhalla 
ADVERTISEMENT
Article continues below this ad
Players of the game will be glad to know Ubisoft has announced a second expansion pack called The Siege of Paris. In The Siege of Paris DLC, players will get to experience what it might have been like to part-take in the Viking siege of Paris from the 800s.
The DLC also puts an emphasis on clan-building decision-making mechanics, as they shape how the DLC plays out. Siege of Paris will be available this summer.
Discovery Tour 
First introduced in Origins, the Discovery Tour mode has become synonymous with the AC franchise in recent years. Assassin's creed Valhalla gets the same treatment as its predecessors with players looking forward to absorbing the history of days long gone while earning rewards.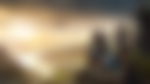 This time around players can expect to play as people from the Viking era and immerse themselves in the beautifully crafted world of Valhalla.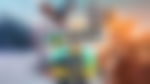 More Content for Valhalla 
Alongside a plethora of weapons, gear, and enemies, black box infiltration missions will make their return to the game. In these missions, players will be provided with a single objective. The way the player chooses to go about accomplishing these objectives is for them to decide. 
Watch This Story: E3 2021: Biggest Predictions for Nitendo
Ubisoft seems to have an ambitious vision for the future. They have announced they will be supplying players with additional content well into the game's second year. And a super short teaser confirms it. 
ADVERTISEMENT
Article continues below this ad
Some minor changes announced for the game at this year's E3 event. These changes include bug fixes and fan-requested features like the aforementioned one-handed sword. 
All in all, players of Valhalla seem to have more than just a few reasons to rejoice.
ADVERTISEMENT
Article continues below this ad
Read More: E3 2021 Ubisoft Forward: From Trackmania and Watch Dogs: Legion to For Honor and Brawlhalla, These Are the Future Updates for Ubisoft's Live-Service Games
Trending Stories