Olympic Legend Usain Bolt Admits He Never Corrected His Scoliosis Throughout Career
Published 09/06/2021, 9:10 AM EDT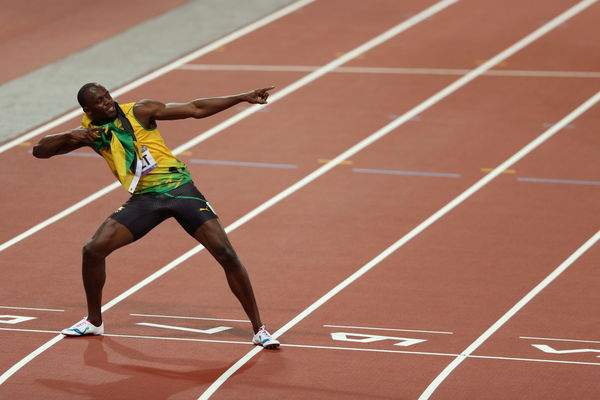 In terms of track-and-field athletes, Usain Bolt is the most famous anywhere in the world with his charismatic personality and undoubted talent. Despite having a slow start to his career, Bolt has come up to become the greatest of all time. He is the current world record holder of both the 100-meters and 200-meters competitions. However, there aren't many who know about his medical condition. Bolt has scoliosis, a medical condition that means a sideways curvature of the spine. In a recent Twitter post, he revealed that the condition has not been rectified.
ADVERTISEMENT
Article continues below this ad
ADVERTISEMENT
Article continues below this ad
Usain Bolt ran with Scoliosis
Even after having this condition, Bolt ran alongside some great athletes and emerged as the G.O.A.T. His winning streak at the Olympics started in Beijing 2008 and lasted till Rio 2016. But, things were not relatively easy. He received a Tweet from Wild Tunes Podcast on whether he corrected his scoliosis. Bolt's reply- 'No.'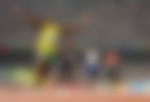 According to research at Southern Methodist University, his right leg exerts more force to the track than his longer left leg. Significantly, there are studies related to this being a cause of concern for athletes. Uneven strides cause the athlete to lose pace.
The ability to run at a pace like that with this condition is unimaginable. Bolt, however, did it with ease.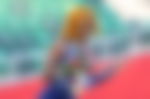 How is he able to run fast?
The condition made his spine curve to the right, making his right leg half an inch shorter than his left. Likewise, many great sprinters have even strides but Bolt's difference makes him even more incredible.
ADVERTISEMENT
Article continues below this ad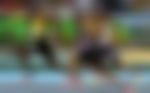 Director of S.M.U lab, Peter Weyand, spoke about how he may have corrected it.
"Our working idea is that he's probably optimized his speed, and that asymmetry reflects that. In other words, correcting his asymmetry would not speed him up and might even slow him down. If he were to run symmetrically, it could be an unnatural gait for him."
ADVERTISEMENT
Article continues below this ad
It's amazing to see him running at full speed with this condition. Now, the renowned athlete has released a music album which is doing very well for itself.
WATCH THIS STORY- Top 10 Greatest Moments in Olympic History