Usain Bolt Reveals the Peculiar Reason He Did Not Go to College in the US
Published 10/09/2021, 11:31 PM EDT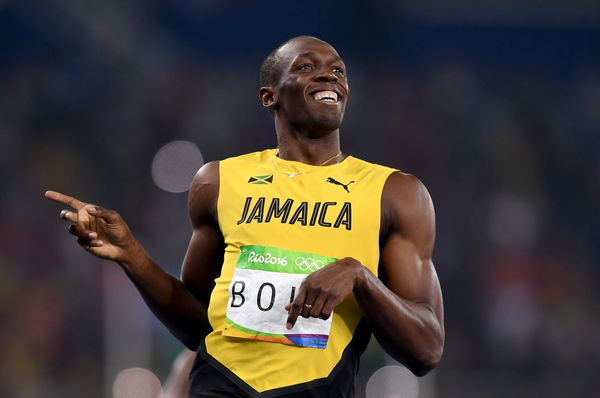 ---
---
The legendary Usain Bolt is the greatest athlete of all time. Moreover, the sprinter released his debut music album named 'Country Yutes', which has received excellent reviews. He does not like to sit and idle and seems to be a person who enjoys life to the fullest. Hence, entering the music industry is another feather in his cap.
ADVERTISEMENT
Article continues below this ad
While talking about his album, Bolt gave fans an insight into why he didn't attend college in the States or even settle in the country.
ADVERTISEMENT
Article continues below this ad
Usain Bolt makes a stunning revelation
Bolt talked about not settling in America due to a peculiar reason. Most people love cold weather, but Bolt thinks otherwise.
On TimWestwoodTV, Bolt said, "It is something that I have talked about, but it's the weather that bothers me. The weather. And I hate the cold. I am not a fan of the cold weather and that's one of the main reasons I didn't go to college in the States because of the weather. Sun is my thing, and I am gonna work with it."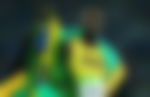 Jamaica is a popular destination amongst foreigners for its tropical climate and Bolt is a fan of that climate, which is helpful for athletes. It prevailed at the recently concluded Olympics.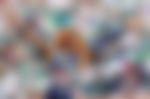 Sprinters benefit from warm conditions
The climate in Tokyo ranges from 88 degrees to a low of 77 degrees. With a humidity of 73 percent, the conditions feel treacherous for sprinters. However, many athletes love the heat.
Olympic legend Carl Lewis opened up on his love for that kind of weather. He said, "Ninety-nine percent of sprinters love it, especially Americans."
ADVERTISEMENT
Article continues below this ad
The performance of a sprinter rises in hot conditions. Rapid muscle contractions enhance their performances in the heat. The gold medal winner for the 400-meters hurdles opened up on how it improves their performance.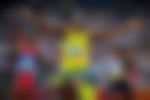 "You need those muscles to fire at a rapid rate. When you're cold and stiff, it makes for you to be more cautious. Although sometimes you don't want to be, subconsciously it's in the back of your mind, 'OK, it's cold out here, I don't want to hurt myself," said Benjamin.
ADVERTISEMENT
Article continues below this ad
Hence, Bolt may be right in loving warm conditions to cold weather. In conclusion, his record on the track speaks for itself as the Jamaican weather would have helped him in his performances.
WATCH THIS STORY- A Look Inside Michael Phelps Million Dollar Lifestyle