All You Need To Know About American Prodigy Sebastian Korda and Andre Agassi's Special Relationship
Published 01/21/2023, 10:47 PM EST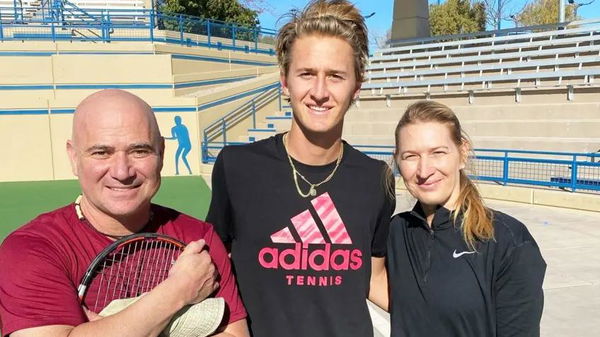 The young American tennis player, Sebastian Korda, shocked the tennis world with his win over Daniil Medvedev in straight sets to advance into the 4th round of the season-opening Grand Slam, the Australian Open. However, there is one special person that has helped the 22-year-old make a terrific start to the year; former World No.1, Andre Agassi.
The World No. 31 preyed on the Russian Giant Medvedev to win the third round at Melbourne. And the battle was in a different time zone, which certainly made it difficult for the well-wishers to follow. But mentor Agassi pulled an all-nighter to see Korda advance into the Round of 16.
How did the special relationship between the two come to be?
ADVERTISEMENT
Article continues below this ad
Sebastian Korda finds a supportive pillar in Former World No.1
After slaying the 3rd round in style, Korda opened up about Agassi's unparalleled support throughout the match; going to sleep only after witnessing Korda's win. Moreover, the former World No.1 is one of the special people in the 22-year-old's life. Their journey started during the trying Covid-19 times, and since then it has come a long way.
After winning the third match, the World No.31 revealed, "He's one of the most special people in my life. We started talking during COVID in 2020. He's been one of the biggest parts in my rise. Just overall just as a tennis player, as a human being. We spend a lot of time together. Yeah, he's very special to me. "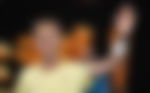 Undoubtedly, Agassi has 'positively' contributed to the Young tennis sensation's growth, with an eagle-eyed focus on Zero-negative thoughts. And consequently, Korda started his year on a positive note, becoming the Adelaide International 1 finalist, before ceding the title to the Serbian Ace in a close battle.
ADVERTISEMENT
Article continues below this ad
The duo first kicked off their partnership in 2021 at Las Vegas, where Korda met the legendary American ahead of his stint at the Delray Beach Open. From the start, it was maintained that Agassi was a mentor to Seb and the relationship stayed the same till date.
The 22-year-old has inherited a rich tennis heritage, with his father, Petr Korda, also being a Grand Slam champion. With the support of two top yesteryear players, the young-tennis wunderkind would surely make high waves in the tennis world.
ADVERTISEMENT
Article continues below this ad
Watch this Story: 42-Year-Old Venus Williams Spills the Beans About Serena Williams and other Sisters' Biggest Complaint About Her Fashion Style- 'I Never Wear'
How far do you think Sebastian Korda's dream run will go? Do let us know in the comments!